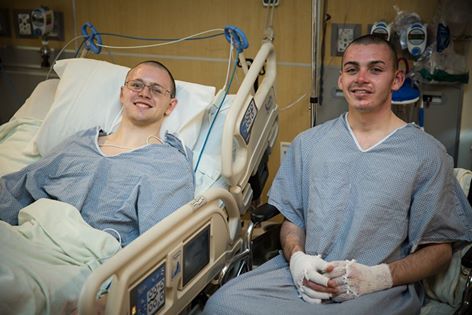 SALT LAKE CITY, Utah, March 31, 2016 (Gephardt Daily) — Their boys are healing, but will need time and privacy to complete the journey.
So said the parents of Utah LDS missionaries Joseph Dresden Empey and Mason Wells at a Thursday morning news conference at the University of Utah Burn Unit Center. Wells, 19, of Sandy, was represented by parents Chad and Kymberly Wells. Empey, 20 and from Santa Clara, was represented by parents Court and Amber Empey.
"We are so excited about how our sons are doing," Amber Empey said. "But along with that comes a lot of sadness for everyone who has suffered this throughout the world. We are really lucky, and we realize we are lucky, and we are so thankful."
LDS missionaries Empey, Wells, Richard Norby, 66, of Lehi, and Fanny Rachel Clain, 20, of France, were hurt March 22 in two explosions at the Brussels Airport. In a coordinated attack, a bomb also blew up at Maalbeek metro station, in Brussels.
In all, 32 victims and three suicide bombers were killed. The missionaries were among more than 300 people who were injured, but survived. Norby and Clain remain in a Brussels hospital.
Empey suffered second degree burns and shrapnel wounds, from which he is healing, his parents said.
Wells suffered second to third degree burns, the severity of which will be known only after surgery. Wells also took a lot of shrapnel, and has a broken leg and an Achilles tendon that had to be surgically repaired.
"Since Mason was a young kid he always wanted to serve his country," mother Kymberly Wells said. "From young age, had a specific path he wanted to do, and that may have to change. My biggest concern, I know what he is passionate about, and I hope he will be able to find a way to do what he has always known he wanted to do."
Wells said her son is, "… full functioning, talking back and forth, and emotionally well. We are laughing, talking like we normally would with a recently returned missionary. He is doing excellent, excited to get caught up on music, and sharing that back and forth with his siblings."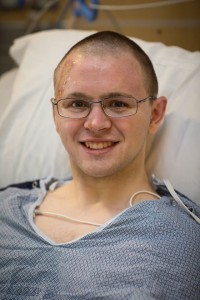 Court Empey said he always dreamed of having a son like Dresden, who goes by both Joe and Dres or Dresden. Court Empey served an LDS mission to Dresden, Germany.
"We are so grateful he is alive, so grateful he is healing," Empey said. "We mourn those who are still sick." He is grateful to have his son back in Utah, and looks forward to taking him home to Southern Utah, Empey said.
"People are good," the elder Empey said. "People are something that ties us together more than we realize. The love and support and prayers and faith put out for our son were amazing."
A University of Utah Hospital spokeswoman announced that the Empey and Wells families don't intend to do any interviews in the near future, so their sons focus on recovery and feel more normal in their daily lives.
Dr. Stephen Morris, Burn Unit Center medical director, supported that request.
"It's important to realize recovery requires time and requires space," he said. "I would hope you would respect that for families and patients as they recover."
"With burn injuries and traumatic injuries, they can often take months or even a year or two of therapy and ongoing care before they make that full recovery…. Distractions are significant issue in patients that are humans, and if life is filled with significant distractions, they don't have time to deal with wounds, and the effects they have on mind and soul."
Morris said that as with anyone injured in war or other traumatic assaults, Post Traumatic Stress Disorder can linger long after bodies heal. Empey and Wells will have full support in healing their physical and emotional selves, he said.
"They are looking forward to good lives," Morris said. "They need time and space to put this back together."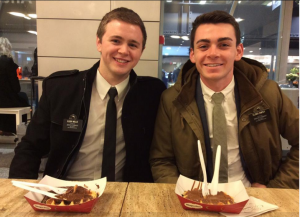 Kymberly Wells said one of the most emotionally healing moments came when the two former companions, who have been released from their missions, met for the first time after the blast.
"It was amazing to see them reconnect after time in different hospitals," she said. "They saw each other for the first time two days ago, here at the hospital. It was amazing to hear them talk about what they experienced."
Court Empey said he feels positive about the future.
"There is so much good in this world that outweighs the bad," he said. "I am just as comfortable to send my next two boys on LDS missions as I was with the first…. Our message today is about peace, hope, healing, trusting God, and living your life. There are challenges out there, but you can overcome them with faith and hope."