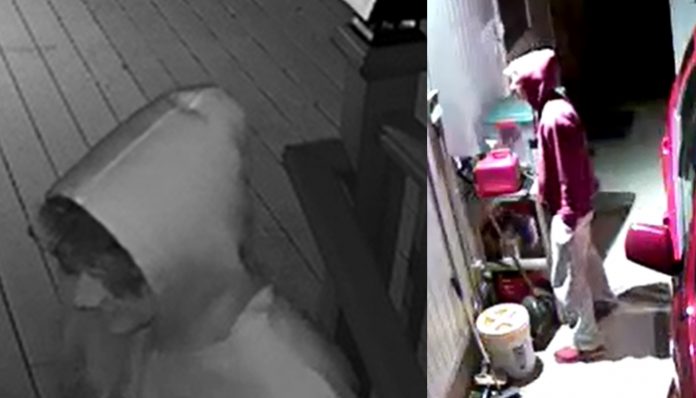 CENTERVILLE, Utah, Dec. 9, 2018 (Gephardt Daily) — Officials are searching for a group of juveniles who allegedly "harassed" a Centerville family, shutting their power off and hitting their windows with water balloons at night.
A Facebook post from Centerville Police Department said: "There is a home in the southeast portion of Centerville where for some crazy reason teenage boys like to harass the people who live there. The harassment has been going on for way too long, things like shutting off their power in the late evening to hitting their windows with water balloons late at night causing them alarm and fear, and more. This is just a sad situation that we would like to help stop."
Officials shared two photographs of one of the juveniles who was allegedly involved with the incidents.
The juvenile in the picture is seen wearing a burgundy hoodie, tan pants and burgundy sneakers.
"If someone recognizes the person in these pictures, or who knows anything about this we would like you to do two things," the post said. "First, tell those responsible to knock it off and grow up. Secondly, please contact us so we can help persuade them to knock it off and grow up."
Anyone with information about the incidents is asked to call Centerville PD on 801-292-8441.