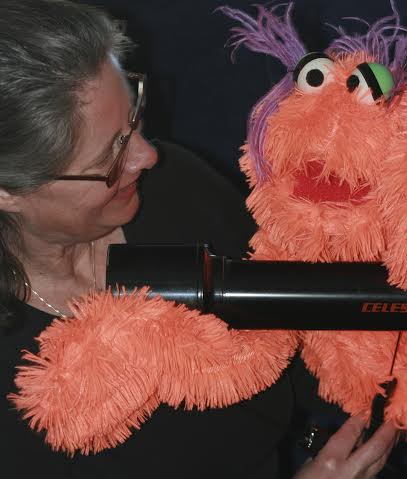 SALT LAKE CITY, Utah, April 12, 2016 (Gephardt Daily) — A Salt Lake City elementary school science teacher has been honored in Tennessee after winning the National Science Teachers Association's Wendell G. Mohling Outstanding Aerospace Educator Award.
Wendi Laurence, an adjunct faculty member at Portland State University and a science teacher at Meadowlark Elementary in Salt Lake City, was recognized for her excellence in the field of aerospace education. Laurence, who earned her EdD from Portland State University, said she won the award after being nominated by Christine Chaille, also of Portland State.
"I was surprised and so honored to be recognized for my work," Laurence said. "Aerospace offers us a wonderful way to connect with children since they are already curious about stars, the moon, airplanes and robots. I love watching their eyes light up, their awesome questions and their realization that they can do that."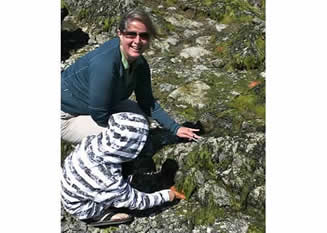 A statement issued by the NSTA said Laurence brings expertise, passion, research and curiosity to everything she does. Her aerospace work mostly occurs in museums, camps, and after-school programs.
Recently, Laurence worked with NASA's Summer of Innovation to create learning opportunities for under-served youth sharing with them her expertise in camp management, curriculum design, and informal educator professional development.
Laurence has also partnered with The Egyptian Youth Theatre to launch a space camp to fully immersed students in learning about rockets, astronomy, art, and dance.
Laurence is currently designing an innovative astronomy curriculum utilizing visualization technology for visual spatial learners and dyslexic students.
NSTA President Carolyn Hayes said the teachers and science education professionals receiving these awards show tremendous dedication and commitment to their students and to science education.
"We are so proud to honor them as they help to inspire the next generation of informed citizens, scientists, engineers, and innovators who can embrace all that science can offer," said Hayes. "We congratulate Ms. Laurence for her commitment to science education and for her innovative and creative approach to teaching our students science."
Laurence was honored for her accomplishments on April 1, 2016 at NSTA's National Conference on Science Education in Nashville.