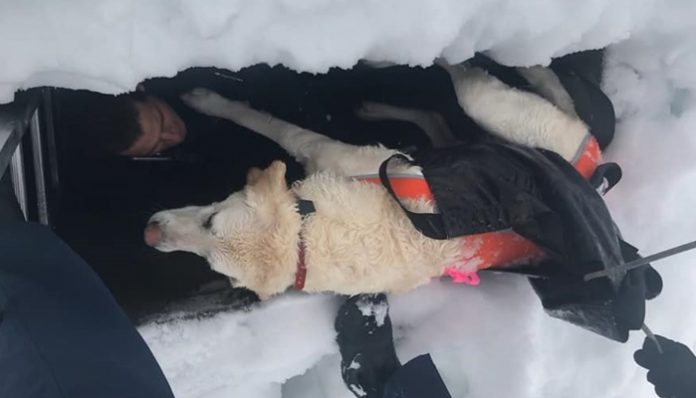 PARK CITY, Utah, March 25, 2019 (Gephardt Daily) — Park City firefighters are being heralded for their quick work Saturday night when they scrambled to rescue a dog which had fallen into an uncovered storm drain.
According to a Facebook post by the Park City Fire District, the yellow lab was on a walk with her owner in a new subdivision when she plummeted into the open drain.
The dog, which fell approximately 10 feet, was uninjured, but unable to climb out on her own.
Thankfully, firefighters were able to skinny into the drain and give the dog a boost.
"The dog was running around and playful upon being reunited with her pack," the post said. "We love happy endings."
The storm drain has since been covered.