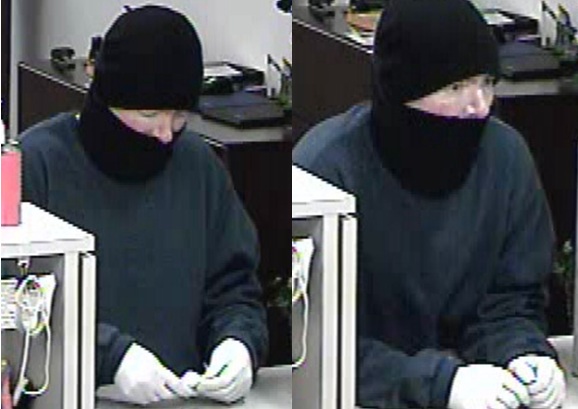 MIDVALE, Utah, Jan. 9, 2016 (Gephardt Daily) — The Unified Police Department is asking the public to help identify a man believed to have robbed a Midvale bank and then a Jamba Juice earlier in January.
According to Unified Police Det. Kent Hansen, a man walked into the U.S. Bank at 800 E. Ft. Union at 3 p.m. and handed the teller a note demanding cash. No weapon or threat of a weapon was used.
The teller gave him an undisclosed amount of money, and the man left the bank on foot, heading toward the north side of Hillcrest High School.
Detective assigned to the case went through video footage at the bank and located the suspect who entered the bank a couple days earlier just casing the bank and not wearing a mask.
It is believed the same suspect robbed the Jamba Juice located at 3294 S. Richmond St. on Jan. 1, 2016 at 8:16pm.
The suspect is described as a white male in his 20s who is 5-feet-9-inches tall with a slender build. He has a very light complexion with very pale cheeks and blue eyes. He was wearing a blue sweatshirt and dark pants, and had covered a portion of his head and face with a black ski mask.
Anyone with information that could help identify this suspect is asked to contact UPD detective Robert Scott at 385-468-9814.