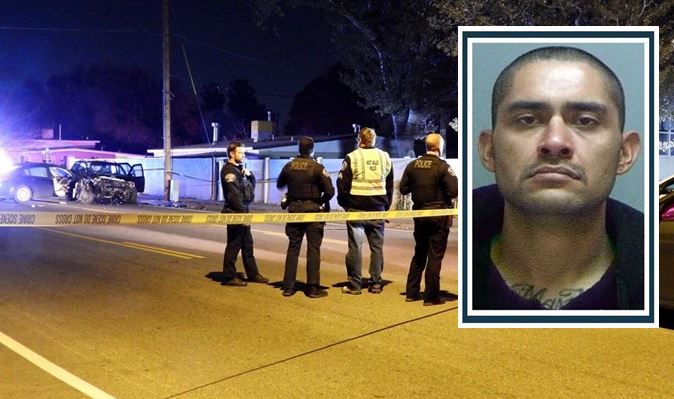 WEST VALLEY CITY, Utah, Nov. 8, 2019 (Gephardt Daily) — Charges have been filed against a man police say struck and killed another driver in West Valley City, then fled the scene.
Mario Alberto Sosa, 37, has been charged in the Sunday accident that killed 30-year-old Yesenia Raquel Castro, of West Valley City.
Sosa faces charges of:
Failure to remain at accident involving a death, a third-degree felony
No valid license or never obtained a license, an infraction
Drive on wrong side of roadway, an infraction
A probable cause statement filed by a detective of the West Valley City Police Department states that he was called to the scene of the collision, at 3620 S. 3200 West, in Salt Lake County.
Upon arrival, he found that a black Isuzu Rodeo had left the southbound lane of travel, entered the northbound lane, and collided, head-on, with a Nissan Altima.
The Nissan driver, Castro, was transported to the hospital, and was pronounced dead.
"The driver of the Rodeo and a passenger fled the scene on foot," the probable cause statement says. "Documents identifying Mario Alberto Sosa were found in the vehicle."
Police dogs were brought to the scene, but failed to locate Sosa.
Castro was transported to the hospital, and pronounced dead.
In an interview with police, Sosa's girlfriend confirmed that he drives a black SUV, and he had left her residence driving it earlier that night, and he returned without the vehicle.
Sosa subsequently told the girlfriend he "may have fallen asleep at the wheel, was in a head-on collision, and fled the scene," the probable cause statement says.
A records check showed that Sosa had no driver license, the statement says.
An additional charge added to Sosa's online jail file on Wednesday says he is a federal detainee, according to an interstate agreement, in connection with a third-degree felony.