SALT LAKE CITY, Utah, Sept. 21, 2016 (Gephardt Daily) — A man is in the hospital after an early morning stabbing, allegedly by a woman he had dated.
Salt Lake City police were contacted at about 12:44 a.m. Wednesday, and responded to the scene, an apartment building at 832 S. Roberta St. (about 250 east).
"A bunch of people were in the area drinking, and were very intoxicated, and there was a dispute," Detective Robert Ungricht, SLCPD, told Gephardt Daily.
"The victim had dated both the suspect and the suspect's mother at different times. That was brought up."
A witness had gone to the rest room, and returned to find the victim bleeding and the suspect gone. The witness called police.
The victim, a 38-year-old man, was taken to an area hospital in serious condition with at least two stab wounds, which were not life threatening, Ungricht said.
The 20-year-old suspect had left the scene, but officers plan to locate her for questioning, Ungritch said.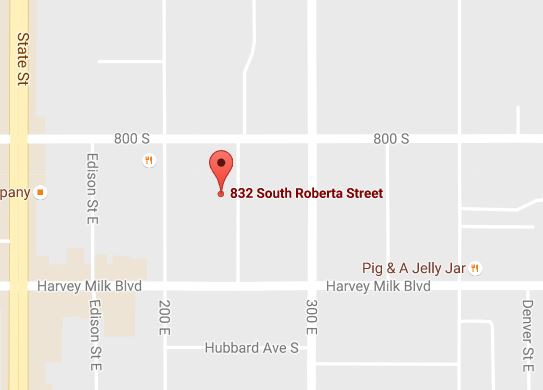 Source: Google maps