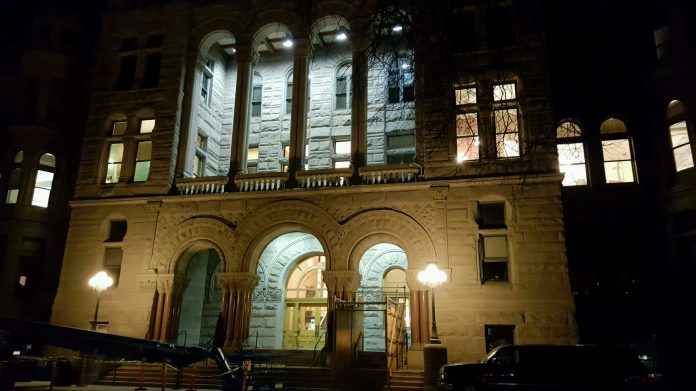 SALT LAKE CITY, Utah, Nov. 9, 2016 (Gephardt Daily) — A total of approximately 200 people gathered outside Salt Lake City Hall on Wednesday evening to protest the election of Donald Trump.
The hour-long protest was peaceful, according to reports, with numerous attendees addressing the crowd, including Democratic transgender Senate nominee Misty Snow, who lost Tuesday to Republican Utah Sen. Mike Lee.
Two more anti-Trump protests are planned for Salt Lake City, one at 7 p.m. Thursday at Wallace Bennett Federal Building, 125 S. State St., and another on Saturday beginning at 1 p.m. at Salt Lake City Public Library at 210 E. 400 South, from which protesters plan to march to the Capitol.
There have been anti-Trump protests across the nation Wednesday night, including in New York, Chicago, San Francisco, Los Angeles and Seattle.
A protest in Manhattan drew about 1,000 people, and outside Trump Tower on Fifth Avenue, police installed barricades to keep the demonstrators at bay.
College students also gathered to protest at the University of Southern California, in Los Angeles; University of California campuses in Berkeley, San Diego and Santa Barbara; Temple University, in Philadelphia; and the University of Massachusetts.