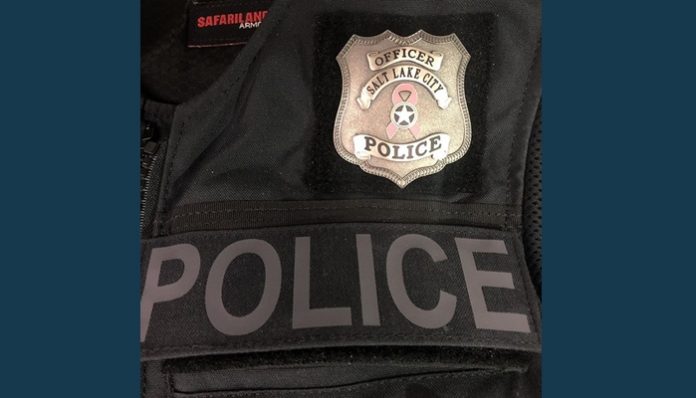 SALT LAKE CITY, Utah, Oct. 13, 2019 (Gephardt Daily) — Salt Lake City Police officers are wearing Breast Cancer Awareness badges throughout October to honor those affected by the disease.
A tweet Sunday morning from the Salt Lake City Police Department said: "This month we authorized officers to wear their Breast Cancer Awareness badge. We not only wanted to recognize Breast Cancer Awareness month, but also honor all the members of our department who have been affected by breast cancer."
A Facebook post from the department said officers will also be wearing pink this month.
"We to show support and draw attention to issues that have affected us in #SLCPD.
We wear pink to honor those we love– mothers, grandmothers, sisters, wives, daughters — who have battled #breastcancer."