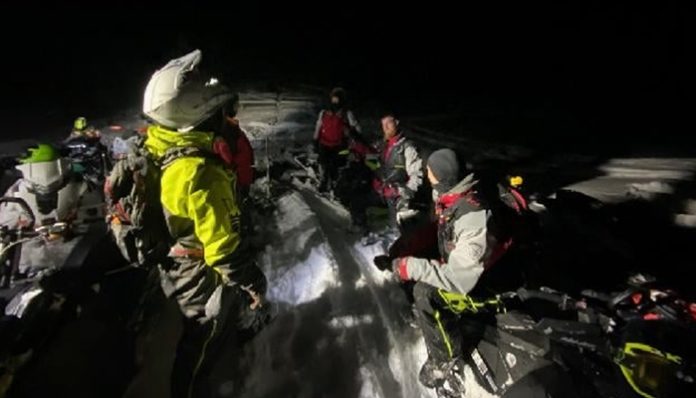 SUMMIT COUNTY, Utah, Feb. 22, 2021 (Gephardt Daily) — Search and rescue crews assisted a stranded snowmobiler in Summit County on Saturday evening.
"Summit County Sheriff's Office communications center received a call at 6:14 p.m. of a report that a male had gone snowmobiling in the Mill Creek area east of Manorlands and had become stuck and needed assistance," said a Facebook post. "Teams responded to the area and located the subject. Utilizing the Haglund snowcat and snowmobiles they were able to make a trail into the area to cross a stream to the subject and get him out."
The man was checked out by a Uinta County Fire and Ambulance EMT at the scene and required no medical attention.
Teams were off the mountain by 2:30 a.m., the post said.
"We urge everyone who is recreating to go with a buddy and do not advise recreating alone," the post said. "The subject was able to get cell service for a brief moment to get a call out for help but then his phone went dead."