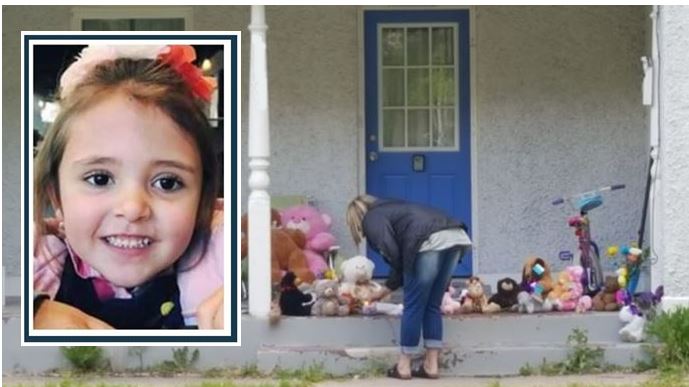 For an updated story, click here.
LOGAN, Utah, May 30, 2019 (Gephardt Daily) — The search for a missing 5-year-old girl came to a tragic end in Logan Wednesday after a tip led police to human remains believed to be those of Elizabeth "Lizzy" Shelley.
That tip it turns out was part of a deal between Logan Police, the Cache County District Attorneys Office and the child's accused killer, her 21-year-old uncle, Alex Whipple.
The agreement came just a few short hours after Whipple was charged with kidnapping and aggravated murder.
Brokered by Whipple's newly-appointed defense attorney, Shannon Demler, the deal put and end to an exhaustive five-day search effort by hundreds of law enforcement officers and volunteers, and perhaps brought the child's family a small degree of closure.
It may also have spared Whipple's life.
"They simply took the death penalty off the table in trade for information that would lead us to Lizzy's body," explained Logan Police Chief Gary Jensen. "We feel it was an appropriate decision.
"This is obviously the break we have been waiting for. This is the moment we had hoped would come. Not in the way we wanted it to happen. We certainly wanted to bring Lizzy home. This, nevertheless, is closure, and it helps us now be able to now deal with the investigation and help the family through their grief."
Demler told the media he and Whipple were reviewing the case against him when he decided they would divulge where the body was hidden .
"We discussed the evidence that was available to me and the situation we were in and how he wanted to handle it. Obviously it's his family that's involved in this, and I think he wanted to give some closure to his family and then deal with the cards as they come after that, I guess. Mainly today we focused on recovering the body and going through that situation."
Once the decision was made to cooperate with police, Demler tendered an offer to the District Attorneys Office. From there it was passed to Logan P.D.
"At about noon we received word, from both, Alex's attorney, and the Cache County District Attorneys Office, that a negotiation took place," Jensen said. "The negotiation was for Alex to share information about the whereabouts of Lizzy's body. In fact, through Alex's attorney, we were provided a map of an area where we discovered human remains … a little after 2 o'clock," he said, suddenly chocking back tears.
"Everybody saw the congregation of police around the 454 W. Center Street area. This about one half of a block near Lizzy's home. This is the general area where we saw evidence pieces. It's hard to believe, I mean it's a wooded area, a very, very overgrown area. It's hard to believe we've been through that area and were unable to find her."
Jill Parker, spokesperson for Whipple family joined Jensen in his afternoon press conference. She, too, fought back tears as she read a statement by Lizzy's mother.
"There are not words to express the sadness and heartbreak we feel today," the statement said. "This did not end the way we wanted it to, but in this sadness we are comforted that so many people put forth so much effort to help us find Lizzy.
"You made the difference an we are so very thankful.
"Lizzy was a caring and giving little girl. We hope that we can look at her as an example of how to live. We live in a great community."