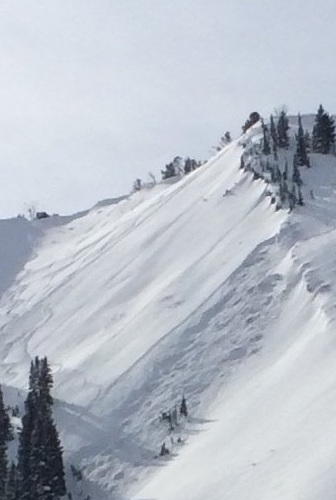 PARK CITY, Utah, Jan. 19, 2016 (Gephardt Daily) — A skier was caught up and carried in a 2-foot deep avalanche along the Park City ridgeline Tuesday afternoon, according to Utah Avalanche Center.
The center posted on Twitter that the skier was uninjured.
UAC also posted there was a second slide along the north end of the Park City ridgeline Tuesday afternoon, and it was about a foot or two deep. UAC said the terrain is being described as a "death trap."
The center warns that avalanche danger is high and Utahns should be careful in the upper elevations in north to east facing terrain. Skiers should also avoid being on or beneath steep sunlit terrain with daytime warming.
UAC said another storm is on the way Tuesday night, and if the southwest winds pick up earlier than anticipated, the danger will rise accordingly with additional wind drifting.
To read more about the avalanche warning click here.