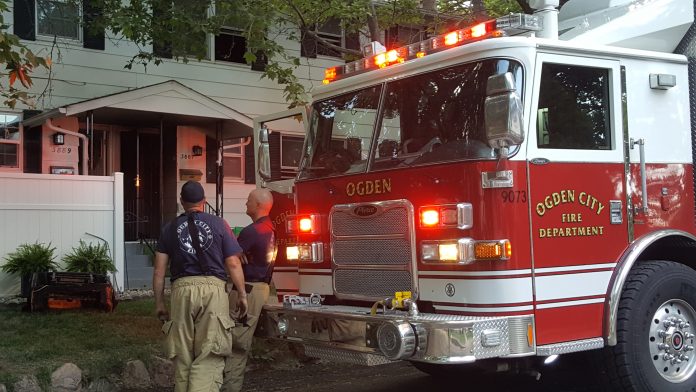 SOUTH OGDEN, Utah, May 24, 2018 (Gephardt Daily) — A structure fire in South Ogden has displaced a young family with a child.
Tweets from the Ogden Fire Department indicate the fire was reported at about 3 p.m. Thursday.
Seventeen firefighters from Ogden and South Ogden Fire departments responded, and were able to knock down the fire, located in a living room of a multi-unit residence, at 3887 Grandview Drive.
All residents made it out without injury. An estimated $80,000 damage was done to the residence.
The Red Cross responded to help with the immediate needs of the displaced family.