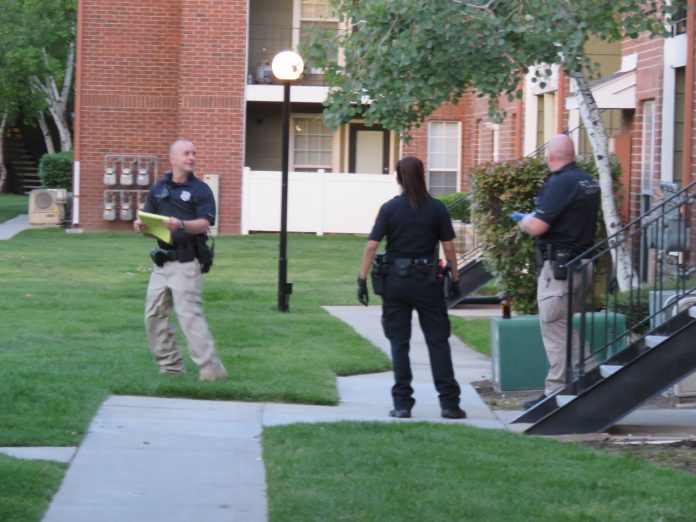 SALT LAKE CITY, Utah, June 2, 2016 (Gephardt Daily) — Two men stabbed each other Wednesday night during an fight at a Salt Lake City apartment.
Salt Lake City Police Lt. Martin Kaufmann told Gephardt Daily officers were called to a disturbance at 856 W. Fig Tree Place at 8:18 p.m.
Kaufmann said the fight broke out between two adult males, one whom is a resident in the apartments.
"Both produced knives and stabbed each other," Kaufmann said. "The resident was stabbed in the arm and is in serious condition. The other male was stabbed in the abdomen and is in critical condition.
"There were a couple of witness investigators are talking to, and attempting to figure out what happened," Kaufmann said. "I would suspect charges will be filed in case, at least for one of the men."