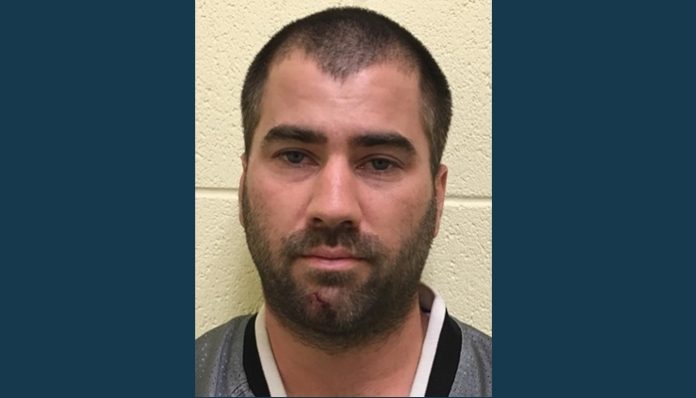 WENDOVER, Utah, Sept. 17, 2018 (Gephardt Daily) — A suspect has been arrested following three armed robberies in quick succession that took place in Wendover and West Wendover, Nev., on Sunday.
Officials responded to the Montego Bay casino parking lot, at 680 Wendover Blvd. in West Wendover, at 3:10 p.m. to investigate the report of an armed robbery of a man inside the casino, Wendover Police Department said in a news release.
Officials were then alerted to a second armed robbery that was committed in the parking lot on a woman. As Wendover Police searched for the suspect, another armed robbery was committed at the Subway restaurant on the 100 block of Wendover Boulevard.
The robbery suspect fled eastbound on Wendover Boulevard in a 1995 GMC, then crashed at the I-80 on-ramp. He was taken into custody by Wendover Police and the Utah Highway Patrol.
A 35-year-old Sandy man, identified as Calvin Barnes, was arrested and treated for minor injuries by the Wendover Fire Department.
"A large amount of currency was recovered as well as an air pistol resembling an authentic firearm," the news release said. "Wendover firefighters recovered a large amount of currency scattered on the highway that flew out of the vehicle when the crash occurred."
Barnes was transported to the Tooele County Jail and charged with two counts of armed robbery and DUI. Armed robbery charges are also pending in the state of Nevada.