WEST JORDAN, Utah, Aug. 6, 2020 (Gephardt Daily) — Murder suspect Albert Enoch Johnson — charged in the shooting deaths of West Jordan couple Katherine and Anthony Butterfield in a home-invasion robbery on April 18 — now faces a felony charge in an unrelated case.
Johnson, 31, is now charged with aggravated robbery, a first-degree felony, in the Sept. 7, 2019, robbery of a business at 9657 S. State, Salt Lake City. The armed robbery involved three suspects and yielded multiple packs of cigarettes and $60 in cash, the probable cause statement says.
A witness who saw the police alert with a surveillance photo of one suspect identified the man in the image as Johnson, a probable cause statement says. It also says someone at the scene said the robber was believed to have worn gloves issued by B.D. Medical, and left in a four-door gray car.
Court documents say that when interviewed by police, Johnson's wife, 30-year-old Sina Johnson, told officers she worked at B.D. Medical, and her husband drove a gray Toyota Corolla.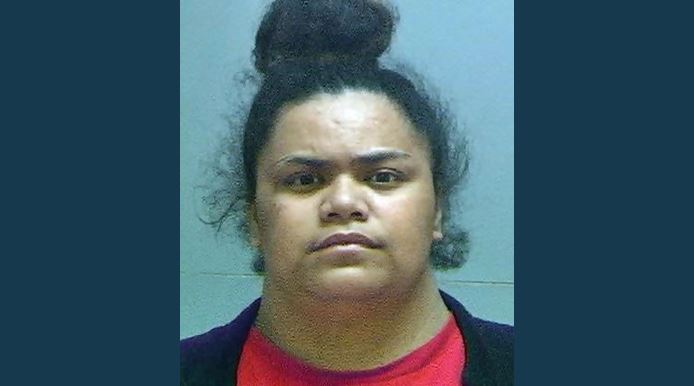 Sina Johnson had been charged after police say she admitted to lying about knowing where her husband was, helping him escape, and discarding his clothing after he allegedly killed the Butterfields.
On Monday, she accepted a plea deal, and her charges were reduced from:
Obstruction of justice, a first-degree felony
Tampering with evidence, a third-degree felony
To:
Obstruction of justice, reduced to a third-degree felony, for which Sina Johnson pleaded guilty and was sentenced to 36 months of probation
According to information released by law enforcement officials at the time, Sina Johnson admitted in April that she had seen Albert shortly after he had killed the Butterfields. She also admitted she had hidden her husband's bloody clothing and shoes, which the police later recovered with her help.
In the plea deal Sina Johnson signed, wording includes:
"The defendant agrees to waive spousal privilege and testify truthfully in any hearing or trial in any part of Albert Johnson's cases, should the need arise."
Albert Johnson fled to Stockton, California, and was taken into custody on April 22 after tips led U.S. Marshals to his location.
Albert Johnson initially robbed Tony and Katherine Butterfield, ages 31 and 30, but only got $20 and their cellphones, officials said after the murders.
Police have said after Johnson left the scene, he realized he had left his keys behind. Johnson returned with his mask off, officers said, and was recognized by Tony, with whom he had interviewed for a job.
The Butterfields' three children, age six months to 4 years, were found unhurt in the residence, which showed signs of forced entry.
In the Butterfields murder case, Albert Johnson faces charges of:
Two counts of aggravated murder, a first-degree felony
Two counts of aggravated robbery, a first-degree felony
Two counts of aggravated kidnapping, a first-degree felony
Aggravated burglary, a first-degree felony
Two counts of possession of a dangerous weapon by a restricted person, a second-degree felony
Obstruction of justice, a second-degree felony