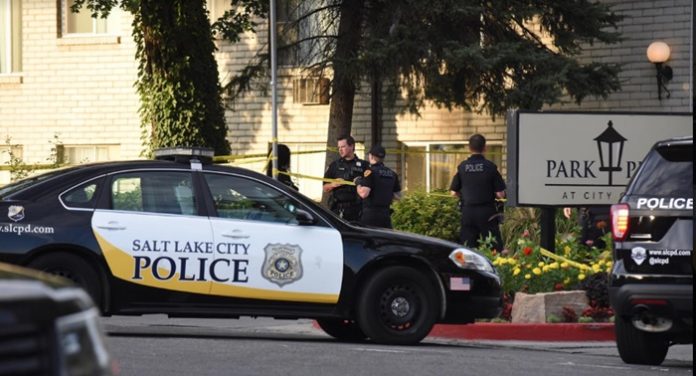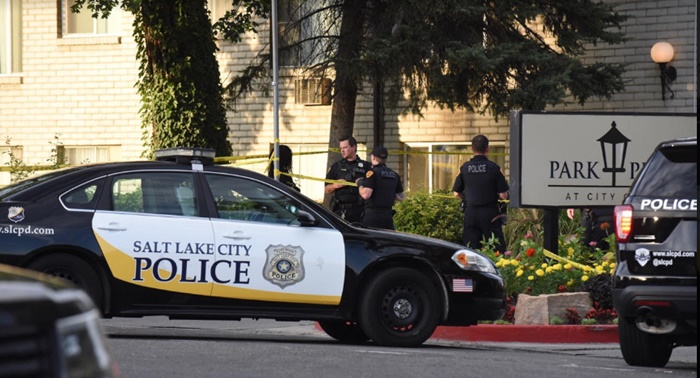 For an updated story, click here.
SALT LAKE CITY, Utah, August 5, 2019 (Gephardt Daily) — Police responding to a call in the area of Park Place apartments Monday night became involved in a shooting, in which a suspect was wounded.
Sgt. Keith Horrocks, with Salt Lake City Police Department, said the officer-involved critical incident occurred at about 7 p.m. "at approximately 350 East and 700 South."
He cautioned the public that 300 East is blocked from 600 South to 800 South and the  area should be avoided for the next several hours.
Horrocks said it is still early in the investigation. No information was available regarding the nature of the call that brought officers to the area initially, or the condition of the individual who was shot. It also wasn't known if other suspects were involved besides the one who was shot.
According to scanner traffic, the suspect was armed with a gun.
Horrocks said he had no information as to whether any officers had been injured.
Police are interviewing several witnesses and taking their statements as the investigation continues according to protocol, which means an agency other than SLCPD is handling the investigation.
Gephardt Daily will update this developing story as more information becomes available.