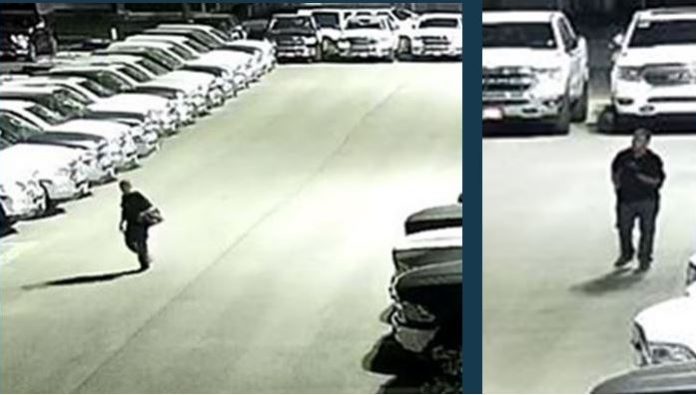 SOUTH SALT LAKE, Utah, May 24, 2019 (Gephardt Daily) — South Salt Lake police are asking for the public's help identifying suspects after the theft of catalytic converters from six Dodge Ram trucks on May 16 of this year.
The theft took place between midnight and 3 a.m. that night at Salt Lake Valley Dodge, 2309 S. State St. The trucks all were 2018 or 2019 models. The stolen parts are estimated to be worth about $6,000.
"Surveillance cameras captured photos that appear to be two male individuals in the car lot at the time the thefts occurred," a SSLPD statement says. "Police are trying to identify the two men in the photos."
Anyone with information on the men's identities or the theft of the catalytic converters is asked to call South Salt Lake Police Dispatch at 801-840-4000.