TAYLORSVILLE, Utah, Aug. 18, 2022 (Gephardt Daily) — Taylorsville police have identified two people found shot to death Wednesday morning and disclosed the crime is a suspected murder-suicide.
A 34-year-old woman with multiple gunshot wounds was found dead on the sidewalk about 5 a.m. near 3587 W. 4700 South, police said. She was identified Thursday as Amanda Mayne, of Taylorsville, a cousin of Utah Lt. Gov. Deidre Henderson.
"Our family is reeling from the devastating and senseless loss of my sweet cousin, cut down in the prime of life — a victim of the sort of violence that has become far too prevalent in our state," Henderson tweeted Thursday. "We are shocked and grieving. We will miss this precious soul and her golden smile.
"If you — or someone you know — fear for your safety due to stalking or intimate partner violence, please contact the statewide domestic violence info line at 1-800-897-5465 for help, including counseling, shelter, transportation, and other services," the tweet continues.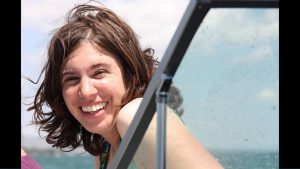 A stray bullet also struck a car during the shooting but caused no injuries, police said.
While officers were canvassing the area about a block away near 3500 West on 4700 South, they found a man deceased from what appeared to be a self-inflicted gunshot wound.
Police have identified the man as Taylor Martin, 26, of West Jordan. A loaded handgun was found next to his body, police said.
Police said detectives are handling the case as a murder-suicide, and they don't believe there are any outstanding suspects.
"Investigators have determined that Mayne and Martin were in a relationship in the past, but had not been living with each other for more than a year. There are currently no court orders of protection in place between either of the parties," the police statement continues.
Police say Martin was restricted from possessing a firearm, and investigators are working to determine where or how he obtained the gun.
"Additional details are limited, as the case remains an active investigation," police said.