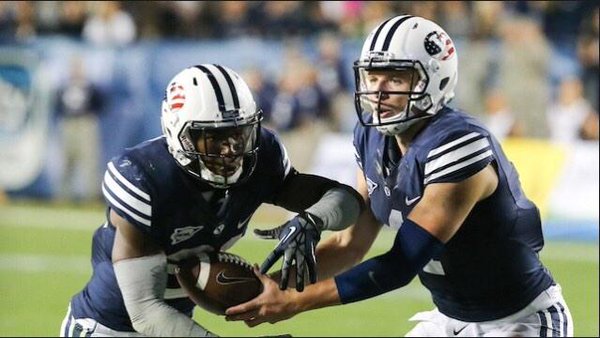 PROVO, Utah, Feb. 16, 2016 (Gephardt Daily) — Taysom Hill, BYU's previous quarterback, who spent nearly all of 2015 on the sidelines with injuries has announced he will return to BYU for the 2016 season.

Hill suffered a season ending injury early in the 2015 season in a game against Nebraska and was replaced by freshman QB Tanner Mangum. Mangum had a spectacular season and went on to throw for 3,377 yards and 23 touchdowns.
Hill had other options and some expected to see him head to the University of Virginia to join his old coach, Bronco Mendenhall.
BYU fans turned to twitter to debate if Hill will be able to fit back resume quarterback duties in light of Mangum's success.
BYU spring practices start on March 1, 2016.
Their season opener is scheduled for Saturday, Sept. 3, 2016 against Arizona Wildcats in Glendale, Az.