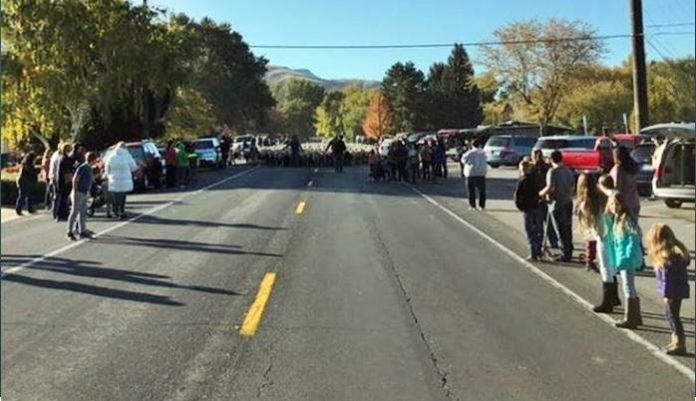 MANTUA, Utah, Oct. 18, 2019 (Gephardt Daily) — The Utah Highway Patrol assisted in the seasonal ritual — the herding of the sheep from a northern Utah city in a canyon to the animals' winter quarters at a lower elevation.
"Earlier today: Troopers assisted with traffic control for the annual sheep herding from a Mantua to Corinne," a Saturday tweet says.
The comedy opportunity was too much for followers to resist.
"Watch out or you're going to get lambasted on Twitter," one follower replied.
"Hopefully nobody tried to pull the wool over your eyes," said another.
But the UHP really started the puns rolling with the second line of its own post:
"We kept an eye out for any illegal ewe turns," the Utah Highway Patrol tweeted.
"That's baaaaad," a follower responded.
One last commenter resisted joining in, and just offered a review:
"Well-played UHP."