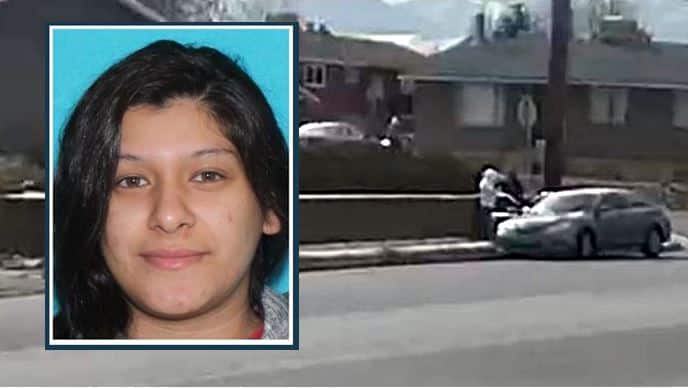 KEARNS, Utah, Feb. 9, 2021 (Gephardt Daily) — The Unified Police Department is asking for the public's help in an investigation to a kidnapping in Kearns.
A UPD statement says that at 2:30 p.m. Saturday, Conzuelo "Nicole" Solorio-Romero, 25, "Was forcibly taken from her residence in Kearns. Investigation led detectives to a second residence.
"At this residence, evidence was located indicating Nicole had been shot and has been seriously injured.
We are seeking information from anyone who may have seen or heard anything from the Kearns residence on Saturday," the statement says. "In addition, any information on the suspect vehicle or vehicles."
The suspect is believed to be a Hispanic male who was wearing a white sweatshirt at the time of the abduction, the UPD statement says. The vehicle's driver is unknown. The car is believed to be a green Toyota Camry four door, from about 2010.
A white pickup truck with a red or orange plow on the front, pulling a flatbed trailer containing landscaping equipment and trash is also being sought, the UPD statement says.
Assisting in the case are the FBI, West Valley City Police, the U.S. Marshal's office and Wyoming law enforcement agents, the statement says.