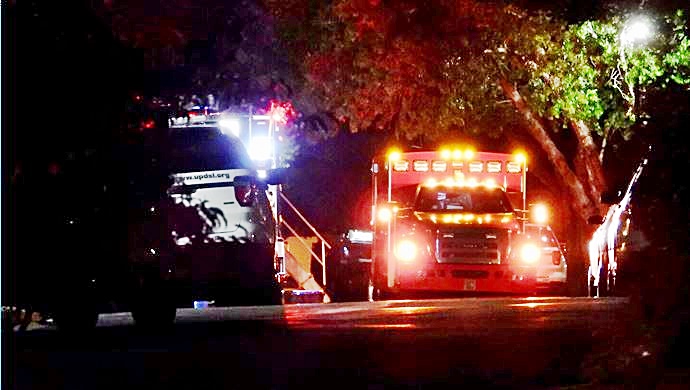 TAYLORSVILLE, Utah, June 26, 2020 (Gephardt Daily) — Unified Police say a 48-year-old man was found dead inside Taylorsville residence Thursday night after his family reported he had been making threats after purchasing a gun.
Sgt. Melody Gray, Unified Police Department, told Gephardt Daily the call came in at about 8 p.m.
Gray said officers who arrived on scene tried to talk to the man, but he barricaded himself inside the residence.
The SWAT team established a perimeter outside the home while negotiators tried in vain to contact the man.
Police were ultimately able to search the residence and found the man dead from what appeared to be a self-inflicted gun shot wound.
Family members had previously left the home.
There were no other reports of injuries.
Gephardt Daily does not usually report on suicides unless they occur in a public place or otherwise impact a community. In this case, this update is made public due to our previous reporting on the story.
If you find yourself or someone you love in crisis, call:
Utah Community Crisis Response Team: 801-587-3000
National Suicide Prevention Line: 1-800-273-8255