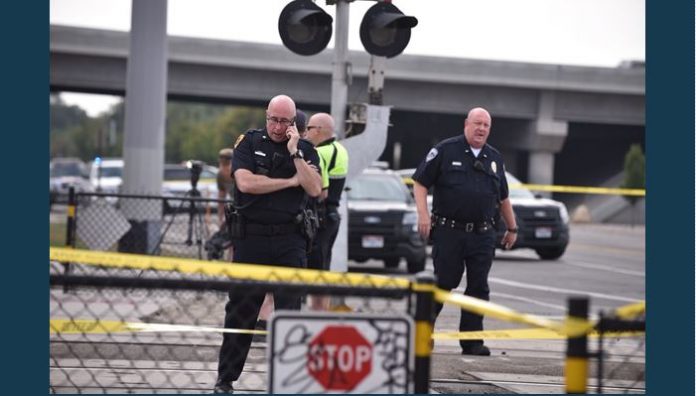 SALT LAKE CITY, Utah, Sept. 4, 2018 (Gephardt Daily) — Police in Salt Lake City have identified a man killed Aug. 25 when he tried to roll between the wheels of a moving train.
Salt Lake City Police Detective Greg Wilking told Gephardt Daily the deceased is Jeremy Thomas, 22. Thomas did not have any ID on him and also may have been transient at the time of his death, Wilking added.
Lt. Russ Amott told Gephardt Daily after the incident the man attempted the Hollywood-style stunt maneuver on the tracks east of Interstate 15 near 900 South at approximately 4:30 p.m.
Instead of making it to safety, however, the man was dragged down the tracks 500 feet by a northbound Union Pacific train.
The Medical Examiner's Office then took custody of the remains, and, more than a week later, was able to identify Thomas.
Officials said the train was traveling at around 15 miles per hour when it hit the man.
Union Pacific Fatality SLC