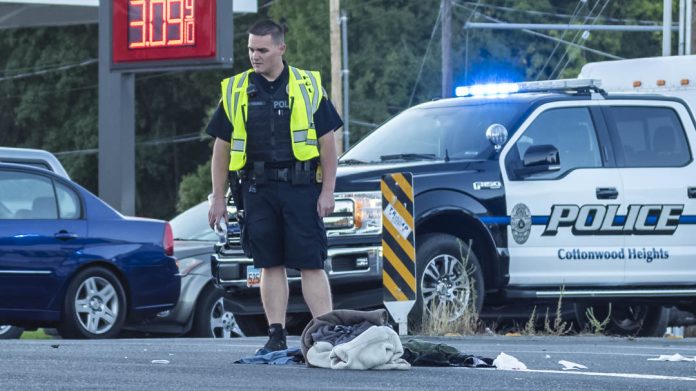 SOUTH SALT LAKE, Utah, Sept. 26, 2018 (Gephardt Daily) — Police have identified a 66-year-old woman who died early Tuesday morning after she was struck by a car in South Salt Lake.
The deceased is Carol Lee Hambleton from Taylorsville, South Salt Lake Police public information officer Gary Keller said in a news release Wednesday.
Keller told Gephardt Daily Tuesday the victim was believed to be pushing her bicycle in the crosswalk when she was hit by an oncoming car near in the intersection 700 East and 3300 South about 6 a.m.
Keller said the initial investigation indicated the woman was crossing against the light when she was struck.
The victim, later identified as Hambleton, was rushed to the hospital, but died of her injuries a short while later.
Crash investigators say the driver who hit the woman stopped at the accident site and was cooperating with police.
The roads were closed to both southbound and eastbound traffic for several hours after the crash.
Auto-ped Fatality South Salt Lake