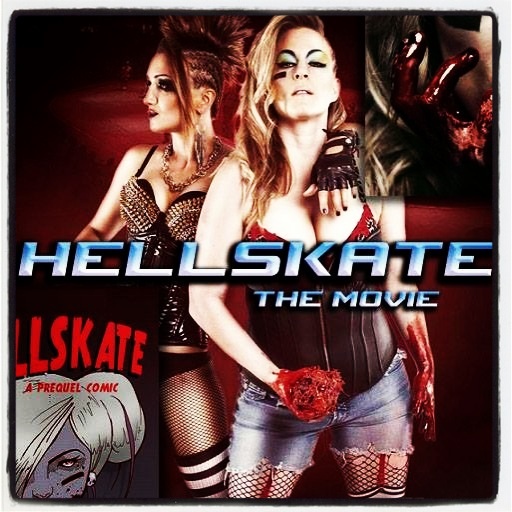 Utah Horror Film Is Hell On Wheels

Local filmmaker Sahna Foley is spearheading a new production called "Hellskate," a roller derby horror film that takes place in Southern Utah. "A couple of derby girls become possessed by a demon on Halloween night, and terror ensues," Foley said. She played roller derby for Salt City Derby Girls years ago before she became an actress, and she told Gephardt Daily that she decided that she should combine her passions.
She began by shooting a trailer for the film, in order to help promote fundraising efforts. "We released just kind of a concept teaser last fall," Foley said. "And we've been promoting for about a year and a half, just kind of building an audience, very grassroots, very derby-style 'do it yourself."
Foley said that in the world of independent filmmaking, you have to make things happen for yourself.  "If you don't have an audience waiting to see your movie, it's kind of . . . nobody sees it." Foley said. "Hellskate" is still in the funding stages, but Foley is optimistic that filming will begin this fall.
For more information on "Hellskate," you can go to their Facebook page by following the link below: https://www.facebook.com/HellskateMovie