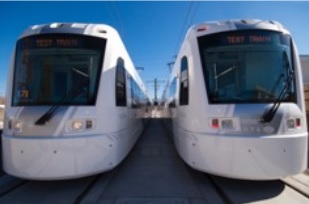 Utah, Oct. 18, 2018 (Gephardt Daily) — Utah Transit Authority's S-Line trains will not run Saturday and Sunday, officials said.
Construction crews are preparing to connect a new double track for the S-Line between 300 East and 500 East, according to a news release from UTA.
"This will necessitate shutting down the power lines which propel the S-Line trains, allowing for installation of equipment which will upgrade service once construction is complete," the news release said.
Enhanced service will be provided on bus Route 21 running from the Central Pointe Station to McClelland Street. The enhanced service will pick up and drop off passengers at all stops on 2100 South from McClelland Street to the Central Pointe Station. Route 21 will operate during the same hours the S-Line is normally scheduled to run. Extra shuttles will service the Fairmont, Sugarmont and Central Pointe stations.
Signage will be posted at all S-Line stations instructing passengers to go to 2100 South
to catch Route 21 buses.
There will be another suspension of service for the S-Line the weekend of Nov.
10-11 to allow for the installation of more equipment required to operate a faster double
track system.
Passengers with questions can consult the UTA website here, or UTA's customer service department at 801-RIDE-UTA (803-743-3882).