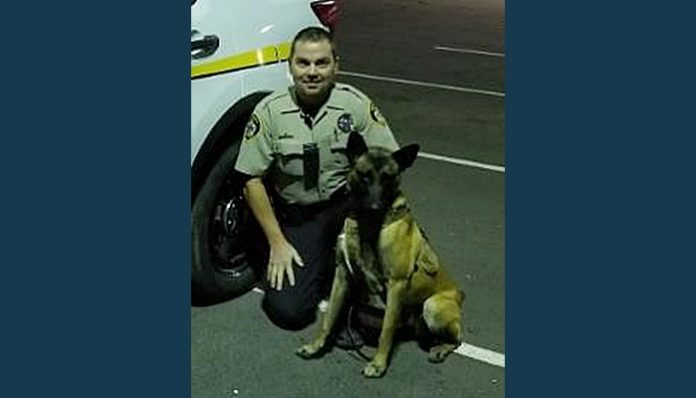 WASHINGTON COUNTY, Utah, Dec. 2, 2017 (Gephardt Daily) — The Washington County Sheriff's Office recently welcomed its newest member, a Belgian Malinois named Falko.
In a news release Saturday, Deputy Graham Hancock, WCSO public information officer, said Falko has joined the department since the "recent retirement of our beloved Tess."
Falko came from Adlerhorst International LLC in Jurupa Valley, California, a police canine training facility that specializes in European police K9 imports.
The now-retired K9 Tess also came from Adlerhorst.
Deputy Scott Durfey is Falko's newly assigned handler, and the two will attend Peace Officers Standards and Training for K9 to train Falko in the detection of narcotics.
"Upon successful completion, Falko and Deputy Durfey will continue their training toward their Patrol K9 Certification," the release states.
Falko just celebrated his first birthday with the Durfey family.