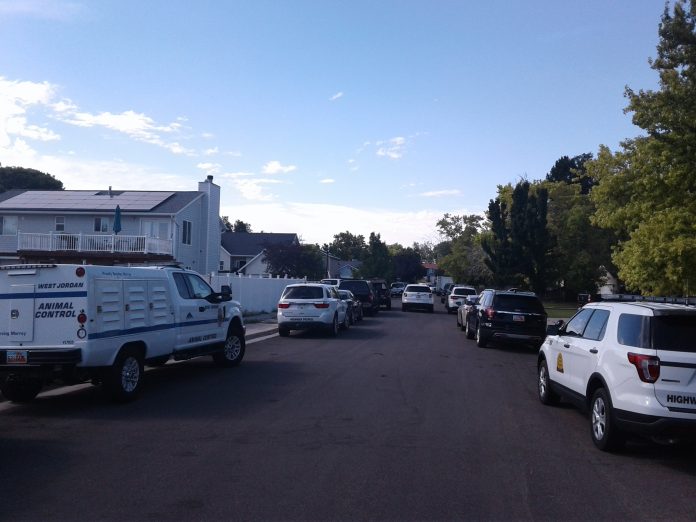 For an updated version of this story, click here.
WEST JORDAN, Utah, July 3, 2018 (Gephardt Daily) — Police were on the scene Tuesday afternoon of a barricaded subject in West Jordan who is thought to be armed and is threatening himself and others.
West Jordan Police Department tweeted at 3:20 p.m. there is a "heavy officer presence in area of 4400 West and 6200 South. Officers are on scene dealing with a barricaded individual."
Drivers are being urged to avoid the area, the tweet said.
West Jordan Sgt. J.C. Holt told Gephardt Daily police responded to a report of a domestic dispute at a residence in Kearns in the early hours of Tuesday morning that involved the same suspect.
On Tuesday afternoon, that subject went to the address in West Jordan, Holt said, which is a residence he is supposed to stay away from.
The man ran into the home and barricaded himself from police, Holt added. There were other people in the residence but they were able to leave safely.
Holt said the man is believed to be armed and is threatening to harm himself and others.
As of 6 p.m., police have set up a containment around the residence and are working to get a search warrant to enter. Holt said a SWAT team is on standby.
The man, who is wanted on several unrelated charges, has not been identified, Holt said.
Gephardt Daily will have more on this developing story as information is made available.