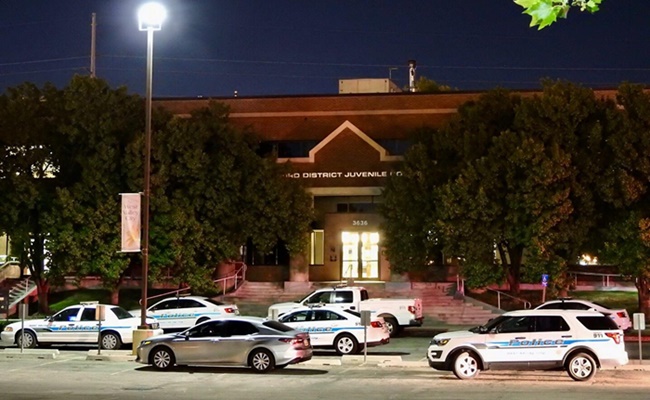 WEST VALLEY CITY, Utah, Aug. 24, 2019 (Gephardt Daily) — An officer involved critical incident is under investigation after a veteran West Valley City Police officer fatally shot a DUI suspect late Friday night.
Roxeanne Vainuku, public information officer for West Valley City Police, said the incident began as a DUI investigation.
"The suspect was taken into custody and brought to the DUI processing center inside City Hall in the basement area," Vainuku told reporters in a late-night press conference.
During the intake and processing of the suspect, "an altercation occurred and one of our officers fired his weapon," fatally shooting the suspect.
Vainuku would only describe the deceased suspect as an adult male. No other details were available, and the man's name is being withheld for the time being.
A WVCPD Twitter post Saturday said the man would be identified after family notification, adding there was no timeline for when that would happen.
According to OICI protocol, the investigation into the shooting is being handled by an outside agency, in this case the Salt Lake City Police Department. The Salt Lake City District Attorney's Office also has investigators on scene.
Vainuku explained that it's still very early in the investigation, and more information should be available Saturday. Although SLCPD is handling the investigation, West Valley City PD will be in charge of releasing any information.
No details were available yet regarding the altercation itself. Vainuku said the DUI
processing center is a "very small area, in a small room with an intoxilizer and two chairs, one for the suspect and one for the officer.
She wasn't sure if the room has security cameras, but said multiple officers were present during the incident and body camera video exists. If appropriate, she said, police will release the body cam video.
The officer who shot the suspect is now on administrative leave while the investigation continues.
Gephardt Daily will update this developing story as more information becomes available.