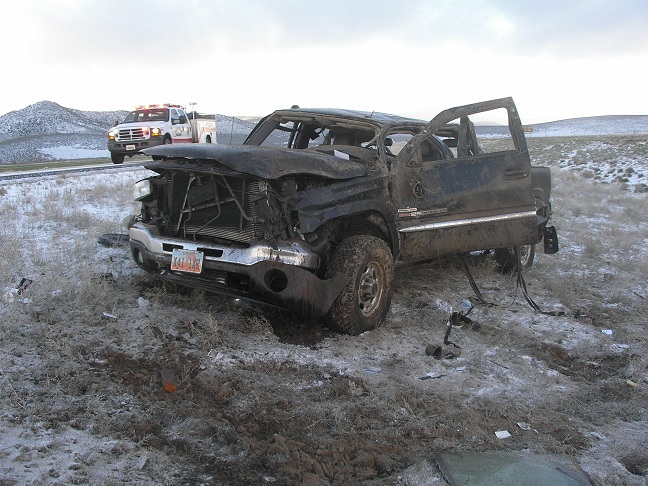 IRON COUNTY, Utah, March 26, 2016 (Gephardt Daily) — A Mesquite woman was killed Saturday morning in a single-vehicle rollover while traveling to her mother's funeral in Salt Lake City.
Utah Highway Patrol spokesperson said 48-year-old Danielle Valle from Mesquite died when her traveling companion – a 48-year-old male from Hurricane – lost control of his pickup truck and slid into the median, rolling several times.
Valle was ejected from the truck and died at the scene.
A 28-year-old female from Mesquite sustained serious injuries and was flown by medical helicopter to the hospital.
The male driver was transported by ambulance to Beaver Valley Hospital. His condition is not known.
Valle was on her way to her mother's funeral, and troopers believe that her mother's ashes were in the truck at the time of the crash. When they find the ashes, UHP Troopers will transport them to Salt Lake City to the waiting family.