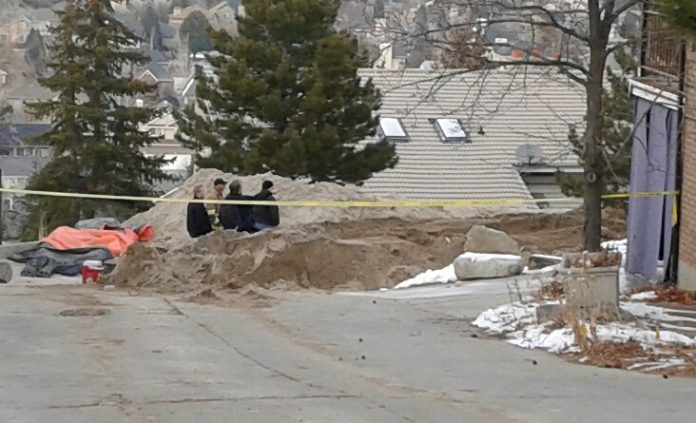 To see an updated story, click here.
SANDY, Utah, Dec. 16, 2017 (Gephardt Daily) — A 42-year-old man died Friday when a retaining wall collapsed into the trench where he was working.
The man was a subcontractor hired to help build the wall, Unified Police Lt. Brian Lohrke told Gephardt Daily. The man was working on the scene, at 2791 Ksel Drive, at about 2 p.m., when the accident happened.
"The ground gave, knocking the retaining wall down on the workers, resulting in his death," Lohrke said.
The man's name is being withheld pending the notification of his family, Lohrke said.