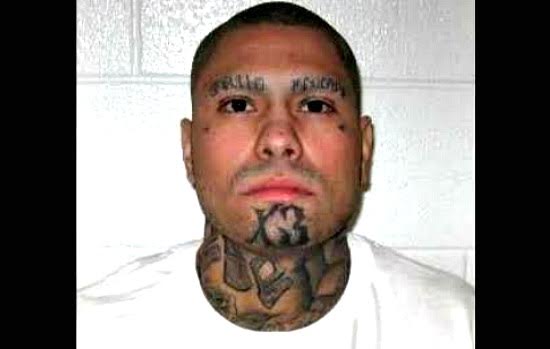 WEST VALLEY CITY, Utah, June 17, 2016 (Gephardt Daily) — The Salt Lake County District Attorney's Office has found that the use of deadly force by a West Valley Police Department detective who shot Ricardo Jose Lopez in January was legally justified, after an Officer Involved Critical Incident (OICI) review was conducted.
According to a statement from the District Attorney's Office, on March 1 if this year, Lopez and his brother, Paul Leroy Jiron, got into a verbal altercation. While they walked down 4060 South in West Valley City, the statement said, Lopez, 26, drew a handgun from his pants pocket and fired two rounds into the air.
Several residents heard the gunshots and called the police. Lopez put the gun back in his pocket and he and Jiron walked to their home at 3330 W. 4060 South. Lopez's and Jiron's dispute became physical and they fought and hit each other as they went into the backyard.
The statement from the District Attorney's Office continued that witnesses directed arriving WVCPD officers to the home. As officers announced their presence, Lopez came up outside stairs from the basement with a handgun.
A WVCPD Detective saw Lopez come up the stairs with the gun in his hand. The detective ordered Lopez to drop the handgun. Instead of complying, Lopez turned toward the officer and raised his arm that held the weapon.
The detecive fired his weapon, hitting Lopez who fell to the ground. Officers secured Lopez and provided first aid as medical personnel arrived and treated his injuries. Lopez was transported to the hospital and survived his injuries.
In keeping with protocol, Salt Lake City Police then took over the investigation.
After conducting an OICI review, the Salt Lake County District Attorney's Office determined that the use of deadly force by a WVCPD detective was legally justified.
Two of the officers, including the one who shot the suspect, were attending a K-9 training session nearby and did not have their body cameras on. The other two did have body cameras on and activated.
The Salt Lake County District Attorney's Office is required by Utah law to work with other agencies to perform joint investigations and independent reviews of officer-involved critical incidents, including police officers' use of deadly or potentially deadly force in the scope of police officers' official duties.