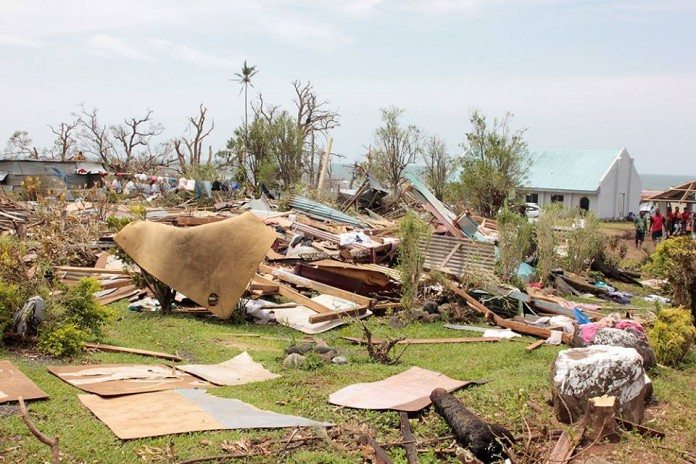 SUVA, Fiji, Feb. 24 (UPI) — The death toll in Fiji rose to 42 after Cyclone Winston devastated the Pacific Island nation where remote areas have yet to be reached by rescuers.
The Fiji Broadcasting Corp. called it the worst cyclone to ever strike the country, and the Red Cross warned the number of victims could rise. About 14,000 people sought shelter in evacuation centers after the weekend's Category 5 cyclone.
The cyclone delivered winds of more than 200 mph, heavy rain and waves of up to 40 feet. Many buildings on Viti Levu and Koro islands, the country's main population centers, were demolished by the storms. The damage to outlying areas, thus far only observed from the air, is believed to be worse.
Plan International, a children's development organization, warned that Fiji is under the threat of increased incidents of Zika virus and dengue fever due to standing water and a lack of shelter in the wake the cyclone.
The United Nations sent assistance. A UNICEF statement Tuesday said sanitation kits, school supplies and volunteers arrived at Koro. Nearby New Zealand delivered 12 tons of humanitarian supplies, and Australia will supply aid and send military helicopters to assist in aerial surveillance. India and the European Union also promised aid.
Many areas of Fiji are without electricity, and schools have been closed for a week. Although the country has been devastated, officials noted the cyclone shifted direction at the last moment and spared the capital, Suva, of its full impact.