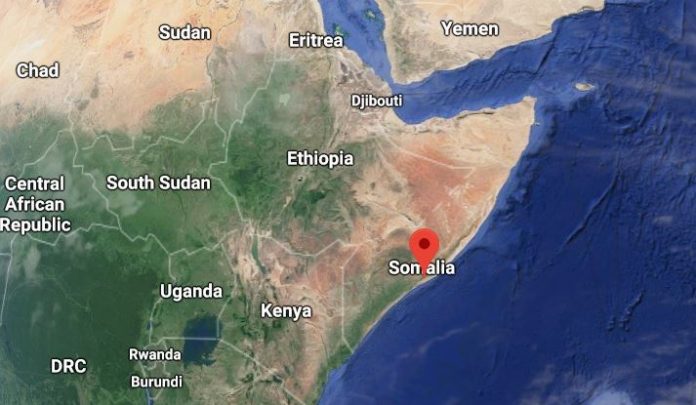 July 7 (UPI) — More than 15 people were killed in assaults Saturday in Somalia, witnesses said.
Government workers were among those killed in the first attack involving three militants storming the main gate of the interior building in Mogadishu after gunmen set off explosions, Voice of America reported. Witnesses said security forces battled with the three militants for an hour before ending the siege and killing them.
Somali Information Minister Dahir Mohamud Geelle said the militants aimed to kill and injure civilians.
"They killed and wounded a number of people who were inside the compound, but the security forces engaged with the militants and killed all the terrorist," Geelle told VOA.
Rescuers helped Abdinasir Said Muse, the deputy minister of security, escape from the interior building among dozens of other people while some people leaped out of windows to escape.
The interior ministry compound is located near the parliament headquarters and presidential palace.
Another blast occurred at a police building opposite the interior ministry compound.
Al-Shabab, an Islamist militant group fighting to overthrow the Western-backed government, claimed responsibility for the attacks, which came after the militant fighters set off two car bombs, BBC reported.
At least 20 civilians were wounded in the assaults Saturday, BBC's Somali service reported.