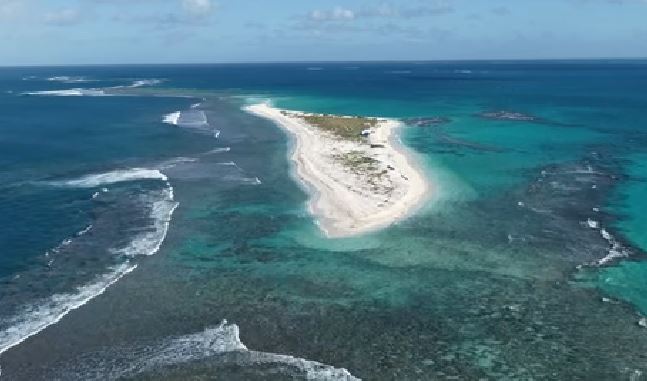 Oct. 24 (UPI) — A small Hawaiian island has completely disappeared in the Pacific Ocean from the force of Hurricane Walaka, likely destroying a sensitive habitat for seals and sea turtles.
Scientists said East Island was almost entirely washed away by the storm a few weeks ago. Hurricane Walaka was one of the most powerful storms ever recorded.
University of Hawaii researchers had been studying the island recently, using drones. It measures a half-mile long and 400 feet wide. The island and the coral reef around it were an endangered habitat for monk seals and green sea turtles.
"I uttered a swear word. I had a 'holy cow!' moment, somewhat in disbelief that it had disappeared," University of Hawaii professor Chip Fletcher said. "The island was probably 1,000 to 2,000 years old and we were only there in July, so for it to be lost right now is pretty bad luck."
East Island and Tern Island are part of the French Frigate Shoals, an archipelago in the far western reaches of Hawaii.
Fletcher said he thought the fragile island would be around for a few more decades. Walaka was a Category 4 storm that made a fishhook turn so East Island absorbed the brunt of its power.
"The loss is a huge blow," Fletcher added. "Little did we know it could disappear so quickly."
Nearly one-seventh of the world's critically endangered monk seals were born in the French Frigate Shoals, NOAA conservation biologist Charles Littnan said. East Island is the second-largest island of the French Frigate Shoals.
"There's no doubt it was the most important single islet for sea turtle nesting," Littnan said.
At one point, the island had a U.S. Coast Guard radar station but it was decommissioned in 1952.