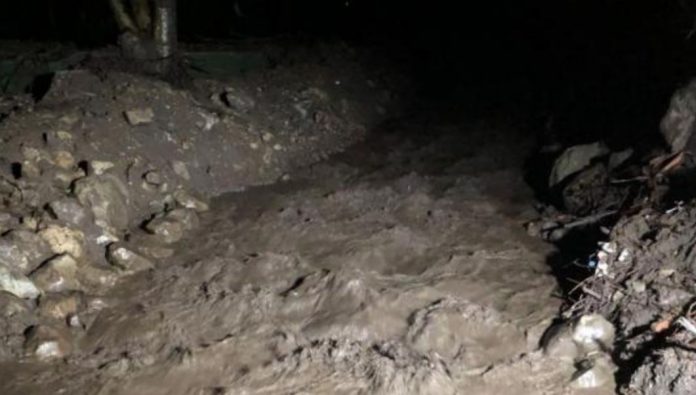 March 23 (UPI) — Thousands of people were instructed to evacuate homes in Southern California as heavy rainfall continued in the area Thursday, prompting fears of flash flooding and mudslides.
About 30,000 people in Santa Barbara County were told to evacuate as rainfall rates were expected to range from half an inch to 1inch per hour with rates in excess of 1 inch per hour during thunderstorms.
"The present wave of this storm is much stronger and more dangerous than what we have experienced over the last 24 hours," Santa Barbara County Office of Emergency Management director Rob Lewin said.
"This is a very serious situation. We all need to stay safe by following the directions of our public safety leaders. Stay out of evacuation areas. Exercise extreme caution when driving."
Earlier this week those living in areas affected by recent fires were also ordered to evacuate.
"This means that those in Extreme Risk and High Risk areas – red, yellow and grey areas on the Debris Flow Risk Map – near the Thomas, Sherpa and Whittier burn areas must be out of the evacuation areas by noon Tuesday," Santa Barbara County said.
The National Weather Service issued a flash flood watch for all of Santa Barbara County through 5 p.m. on Thursday, as it anticipated the storm's intensity to increase significantly.
State Route 2 in San Bernadino County was closed from Vincents Gap to Islip Saddle as a result of "one of a few" rockslides in the area Thursday afternoon.
A mudslide also forced the closure of Highway 1 at Ragged Point in northern San Luis Obispo County, KSBY reported.
Meanwhile, floods also threatened Central California, as the National Weather Service Sacramento issued a flash flood warning due to an imminent dam failure of Moccasin Reservoir Dam in Tuolumne County.