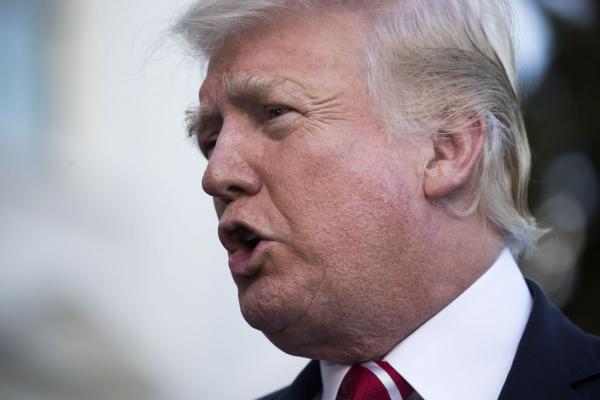 Oct. 9 (UPI) — President Donald Trump said he wants Democrats to back his border wall in exchange for allowing undocumented immigrants brought to the United States as children to stay in the country, but Democratic Party leaders shunned the deal Sunday night.
In addition to full funding for a wall along the U.S.-Mexico border, the White House said it wants funds to hire thousands more border patrol agents and a revamp of the asylum system and revoking federal grants to cities that don't fully cooperate with federal immigration officials, often referred to as "sanctuary cities."
The White House also wants legislation to more quickly deport undocumented immigrant children apprehended at the border, many of whom are fleeing violence in Central America, the New York Times reported. Under current law, those children are usually handed over to relatives already residing in the United States while their immigration case moves through the courts.
In exchange, Trump would back legislation for the Deferred Action for Childhood Arrivals program, which would give legal immigrant status to Dreamers, the approximately 800,000 undocumented immigrants in DACA currently residing in the country.
"These findings outline reforms that must be included as part of any legislation addressing the status of Deferred Action for Childhood Arrivals recipients," Trump said in a letter to Congressional leaders. "Without these reforms, illegal immigration and chain migration, which severely and unfairly burden American workers and taxpayers, will continue without end."
But a White House aid told the Washington Post that the administration is"not interested in granting a path to citizenship," which some Democrats say is a priority.
Senate Minority Leader Chuck Schumer and House Minority Leader Nancy Pelosi blasted the proposal.
"The administration can't be serious about compromise or helping the Dreamers if they begin with a list that is anathema to the Dreamers, to the immigrant community and to the vast majority of Americans," Schumer and Pelosi said in a joint statement. "We told the President at our meeting that we were open to reasonable border security measures…but this list goes so far beyond what is reasonable. This proposal fails to represent any attempt at compromise."