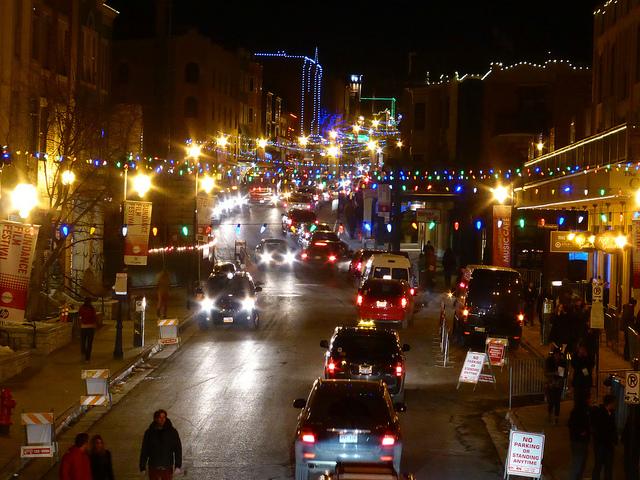 PARK CITY, Utah, Jan. 20, 2017 (Gephardt Daily) — You know it's time. The PIBS (People in Black from Hollywood) are stalking through the Salt Lake City International Airport with their Gucci luggage and their multiple cell phones on their way to the Sundance Film Festival in Park City.
Let's be honest: W totally want to see all the A-listers, and maybe even catch one of the films so we can tell our friends "Oh, I saw that first!" So, here's the sneaky inside tips to hang with the Beautiful People.
The Hospitality Suites
No, you probably can't grab a sweet North Face jacket or a Kate Spade leather satchel like the celebrities can, but many of the hospitality suites scattered around historic Main Street allow you inside.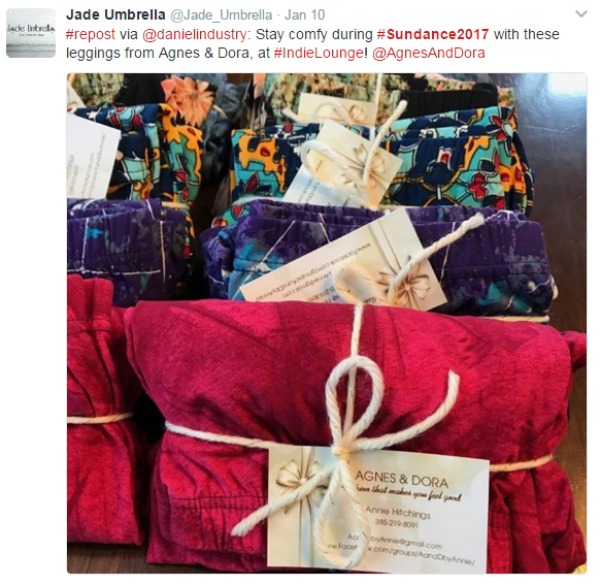 The Stella Artois Filmmaker's Lounge is a great way to spot the likes of Lily Collins, celebrating the opening of "To The Bone," and "Ingrid Goes West" with Elizabeth Olsen this weekend. The Sundance ASCAP Music Cafe doesn't have the powerhouse lineup of years past, but you can still catch the likes of Michael Franti and Peter Bradley Adams. TAO is always "the" premiere lounge, and it's moved from the garage on Main Street to an easier space to transform called The Yard. There's plenty of spontaneous concerts and you'll end up dancing next to the likes of Nicholas Hoult or Alexander Skaarsgard. One of the more accessible places to land is the Indie Lounge, where Bill Pullman and Keanu Reeves are hosting film premiere parties this weekend. The Acura Lounge snared the majority of the after-film bashes this year, with the "Wind River" reception Saturday with Jeremy Renner and Jon Bernthal.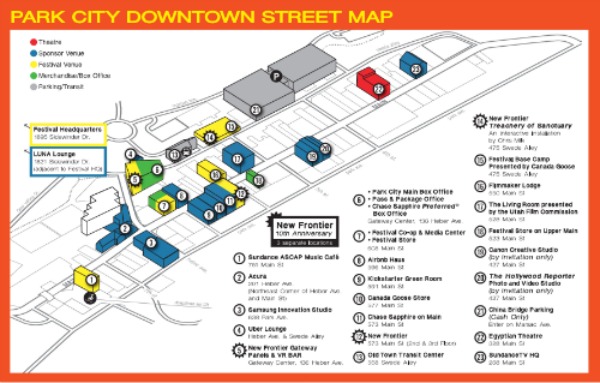 Here's a map of the Festival's locations in Park City to help plan your strategy.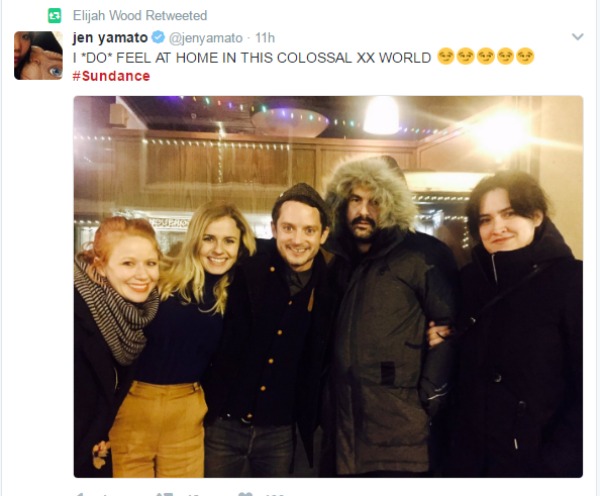 Restaurants
I don't think the celebrities actually eat any of the beautiful food served at Sundance- they've got to keep that size 0 body — but you can enjoy the cuisine and eat alongside them. Robert Redford's Zoom eatery has a truffle mac 'n cheese to die for — and the owner often pops in with a handful of actors and directors for a bite.
Ciseros is a mild little Italian Cafe until you go downstairs and find a filmmaker party in progress. Park City Live is 'dinner and a show' nearly every night during Sundance, with all kinds of special concerts and chat sessions. The Goldener Hirsh Inn Restaurant's close proximity to Deer Valley means many of the more exclusive celebs will end up there. It's spendy, but delicious. The Grub Stake is for the shameless carnivores — Jon Hamm and Mark Ruffalo are said to schedule in at least one prime rib dinner during every visit.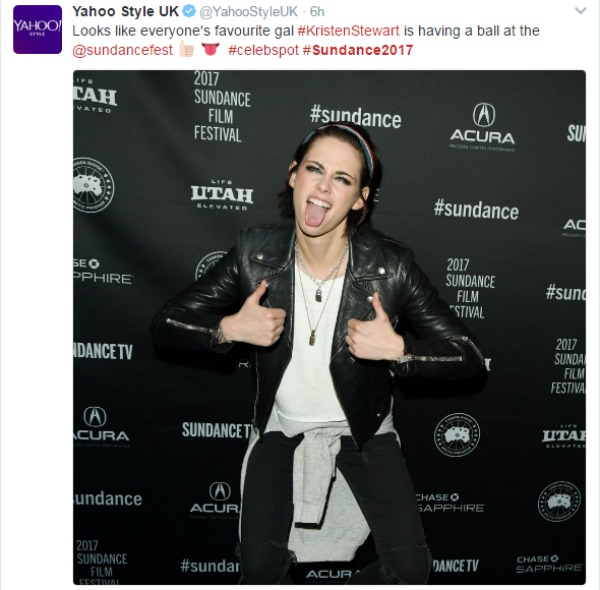 What about the films?
At this point, if you haven't scored your tickets, it's pretty tough. Wear your warmest UGG boots and plan on standing in line for a couple of hours to see if there's room for you in the theater. There's a handy little app called e-waitlist you can use to tap into last-minute tickets, remember it's cash-only. Working the lines at a film you really want to see requires being a bit of an extrovert — walk up and down the lines, asking if anyone has an extra ticket or two. You'd be surprised how many folks will hand them over. There's a couple of other sneaky strategies here. You'll find a complete list of all the films at the Festival here.
Simply walking around
You can't stroll up and down Historic Main Street in Park City more than a couple of times before spotting at least one famous face. (Sneaky inside tip: even as a reporter, I've confused actors before. They hate that. Keep IMDB up on your cellphone and match the face to the name before asking for an autograph or selfie.) Stopping by the Freshmarket on Park Ave is a great idea for more Chapstick, a sandwich and a Twitter-worthy selfie with a celebrity.