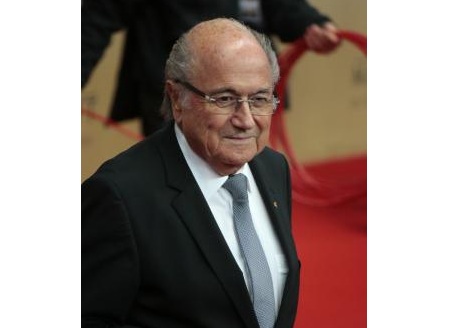 ZURICH, Switzerland, Nov. 11 (UPI) — Sepp Blatter, suspended president of soccer organizing body FIFA, was hospitalized after a medical evaluation for stress.
Blatter, 79, began a scheduled five-day stay in an unidentified Swiss hospital for what was described as a "small emotional breakdown" and "a nervous shock," after he underwent stress-related medical examinations, his lawyer Richard Cullen said.
Blatter, who has led FIFA for 18 years, is at the center of an ongoing investigation of corruption allegations, by numerous law enforcement agencies around the world, as well as criminal proceedings begun by Swiss authorities. He has been charged in connection with an illegal payment made to Michael Platini, chief of the European soccer organization UEFA, and in the sale of worldwide television rights to the upcoming World Cup tournament.
He and Platini received 90-day suspensions from their executive positions by FIFA's body's ethics committee. Each has said he plans to appeal his suspension.