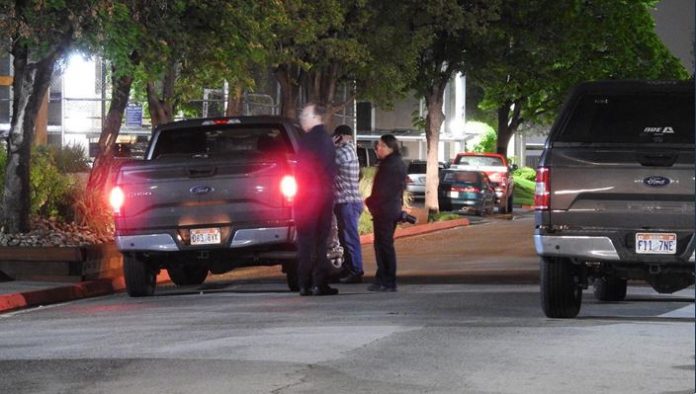 MIDVALE, Utah, May 18, 2019 (Gephardt Daily) — A man was transported to a Murray hospital after police say he barged into his ex-girlfriend's apartment and was shot twice by another man inside.
Unified Police Department Lt. Manfred Lassig, said officials responded at about 1:30 a.m. Saturday to a call of shots fired at 134 W. Plum Tree Lane (approximately 6900 South), Midvale.
The woman lived at the apartment complex, Lassig told Gephardt Daily at the scene.
"Apparently, her ex-boyfriend had showed up," Lassig said. "She was in the apartment with another male. He (the ex) was banging on the door, and when they opened the door, he barged in.
"A struggle ensued, and the other male that was in the apartment shot the ex-boyfriend, twice. He has been transported to IMC."
At the time of transport, the victim was in critical condition, Lassig said, adding that both shots were in the leg.
Lassig said any charges to be filed will be determined by investigators and the District Attorney's Office. The shooting could be classified as self-defense depending on the circumstances.
The shooter and the apartment resident were cooperating with police, Lassig said.
"Detectives are interviewing him. We recovered the weapon. We will go from there."