Dec. 25 (UPI) — Local and federal authorities are investigating an explosion in downtown Nashville on Friday they believe was an intentional act.
The  explosion occurred outside a building on Second Avenue North at about 6:30 a.m. CST, police said.
Nashville police said they were initially called by a report of a shooting in the area. When they arrived, they saw no indication of gunfire but noticed a suspicious RV parked nearby.
As police were calling for a hazardous response team, an explosion went off inside the RV.
No serious injuries were reported and it wasn't immediately known if anyone had been in the recreational vehicle. Three people were taken to hospital with minor injuries.
"Everything on the street was on fire," witness Buck McCoy told CNN. "There were three cars that were fully engulfed."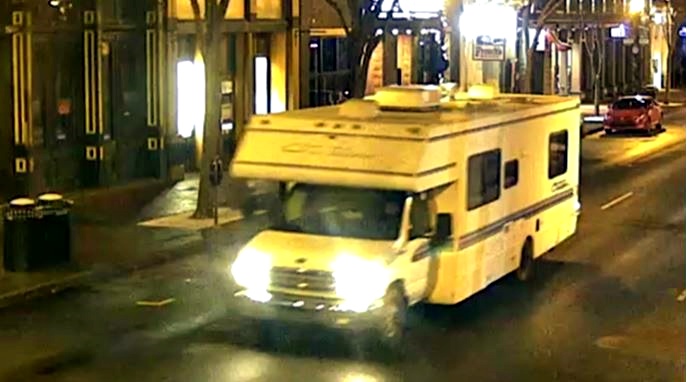 Police said in an afternoon briefing that the RV had broadcast a warning message, advising people within earshot to clear the area, about 15 minutes before the bomb blast.