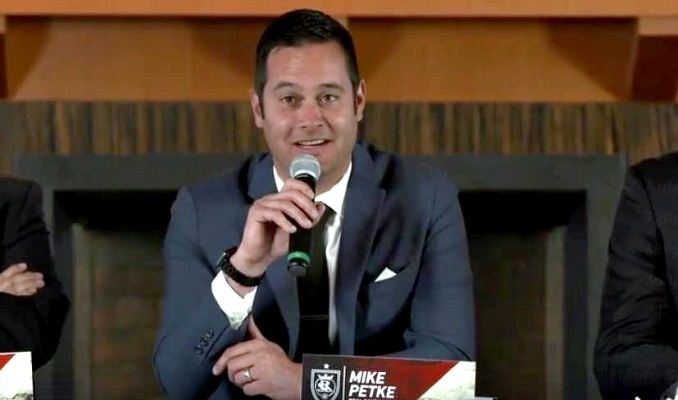 SANDY, Utah, Aug. 12, 2019 (Gephardt Daily) — Mike Petke is no longer head coach of Real Salt Lake, the club announced Sunday.
Petke's contract has been terminated and assistant coach Freddy Juarez was named interim head coach for the rest of the season.
The firing comes in the wake of Petke's hurling of homophobic slurs, in Spanish, at referees after the Leagues Cup game against Tigres UANL on July 24, as reported by several sources.
On July 30, RSL suspended Petke for two weeks without pay. This was in addition to a three-match suspension in Major League Soccer and a $25,000 fine.
"After further deliberations and a series of constructive discussions internally and with various members of our community, we have concluded, pursuant to his employment agreement, to immediately terminate Mike Petke's employment," the club said in a statement issued Sunday.
"At Real Salt Lake, we have the privilege to represent our great community and fans here locally and on a national and global basis. We hold all of our coaches, players, executives and staff to the highest standards of professionalism.
"As an organization, it is vital that everyone, particularly our leadership, reflects and embodies our core values and the values of our community, treating all people with respect, civility and professionalism. Moreover, throughout our 15-year history, we have championed diversity, acceptance and inclusion throughout our organization, our stadiums and our community. This is a responsibility that we take very seriously."
Petke, 43, had been a New York Red Bulls coach who led the club to two consecutive Easter Conference finals in 2013 and 2014. He was fired in January 2015 and later said he was never given a concrete reason for the firing.
He remained active doing color commentary for ONE World Sports and as director of coaching for the New Jersey State Youth Soccer Association.
Petke was named head coach of Real Salt Lake in March 2017.