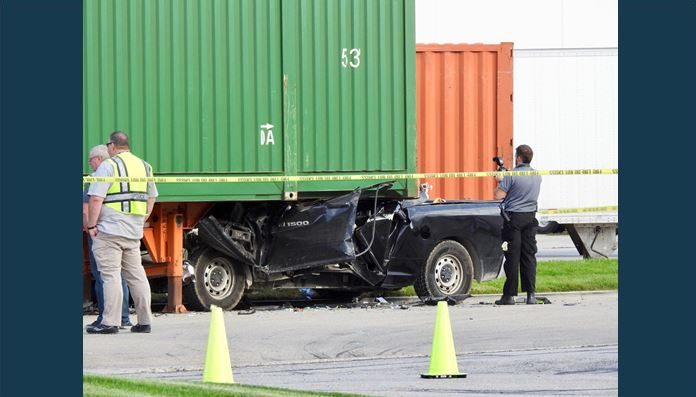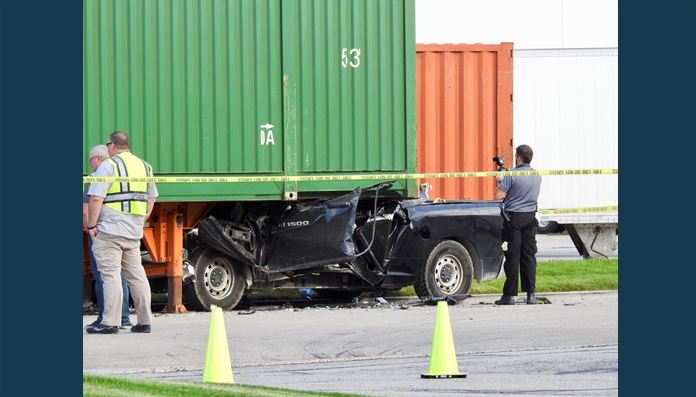 SALT LAKE CITY, Utah, Sept. 6, 2019 (Gephardt Daily) — Salt Lake City police have identified the man who died after running his pickup into the back of a parked trailer on Thursday.
The victim was Philip Naclerio, 57. His age was initially given as 60.
Police say Naclerio had been involved in a hit-and-run accident nearby about 15 minutes before his death.
Naclerio was driving a black pickup truck near 1820 S. Bangerter Highway at about 4:30 p.m. Thursday when he hit an SUV driven by the another man, Lt. Jenn Dietrich told Gephardt Daily.
The SUV driver, alone in his vehicle, was not hurt. The SUV had minor damage, Dietrich said.
"The guy in the SUV went looking for the guy in the truck, and found him (Naclerio) about 15 minutes later," the lieutenant said.
The SUV driver "found the pickup driver parked, and ask basically, 'What's up?' Then he noticed the guy in the truck wasn't acting right," Dietrich said. "So, in order to keep him from leaving, the (SUV) man tried to grab the keys."
Naclerio hit the gas, and his vehicle sped over a curb and across some grass before it hit the back of a semi's trailer, which was parked and not hooked to the tractor part of the tractor trailer.
The pickup ended up crushed, underneath the trailer. Medics were called to the scene, but Naclerio was dead, Dietrich said.
"He was the only true victim of this whole thing," said.
Dietrich said it's unknown what was causing the pickup driver to act oddly, and that toxicology tests may reveal if he was impaired.
Gephardt Daily will have additional information as it becomes available.