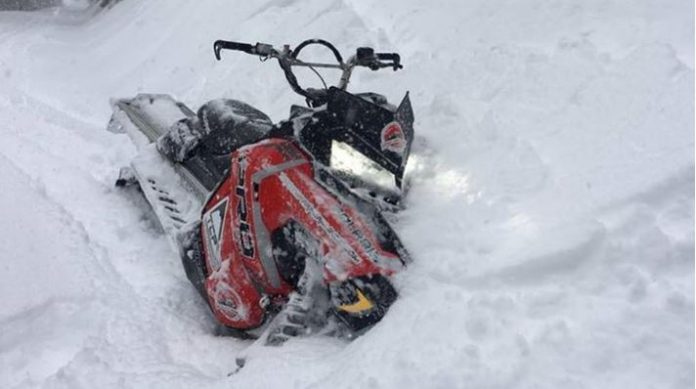 UTAH COUNTY, Utah, Feb. 16, 2019 (Gephardt Daily) — An injured snowmobiler sparked a search and rescue operation Saturday afternoon in Utah County.
The man, whose name and age have not been released, was in the Mineral Basin area, up American Fork Canyon, when he reportedly hit a wall of some sort, and injured his back and leg.
"It started at about 1 p.m., and has been going on for more than three hours," Utah County Sheriff's Department spokesman Spencer Cannon told Gephardt Daily.
"LifeFlight was in the area after they located him, and it was circling, but the cloud cover was too low (for landing)," Cannon said. "They (rescuers) had to take him to a parking lot."
Cannon said the victim was in an area south of Brighton and Solitude, and east of Alta and Snowbird. Due to cell phone limitations, Cannon did not have additional information, such as whether the the man was snowmobiling with others, or the full extent of his injuries.
"They think he may have a broken leg, and a back injury. They are close to getting him out," Cannon said at 3:45 p.m.
Cannon also wasn't sure what type of wall the man collided with — a rock wall or one made of snow.
Utahns on snowmobiles have suffered many accidents in recent weeks, and several victims have died after being buried in avalanches.
"Snowmobiling is fun, but it comes with inherent risks," Cannon said.
Cannon updated the story early Saturday evening with a tweet:
"Snowmobiler injured in crash attempting jump in Mineral Basin. LifeFlight unable to land & weather nixed the effort. Rider suffered leg injury, but thanks to Percocet he bore the pain of riding back to American Fork Canyon & friends took him to the hospital."