SALT LAKE CITY, Utah Jan. 28, 2023 (Gephardt Daily) — A bike patrol officer pulled over a motorist for a traffic violation in the Ballpark neighborhood, police said, only to find him armed and holding marijuana and cocaine.
"This investigation started at 1:23 p.m.Thursday when an officer assigned to the Liberty Division Bike Squad stopped a car for a violation near 1700 South Edison Street," according to a Salt Lake City Police Department press release.
"While speaking with the driver, later identified as Alano Rios, 21, officers smelled marijuana coming from the car."
Things progressed from there and officers allegedly recovered a loaded gun in Rios' waistband, complete with a 2nd Amendment inscription on the grip. Also in the vehicle was a sizable amount of marijuana, allegedly more than the law would consider for personal use.
Although the exact volume wasn't included in the press release, it was enough to book Rios on charges of distribution, instead of mere possession. And because of the illegal drugs found, the release said Rios is restricted from possessing a gun.
And while being booked into jail, police said correctional officers found multiple baggies of cocaine in Rios' possession, but not enough for a distribution count.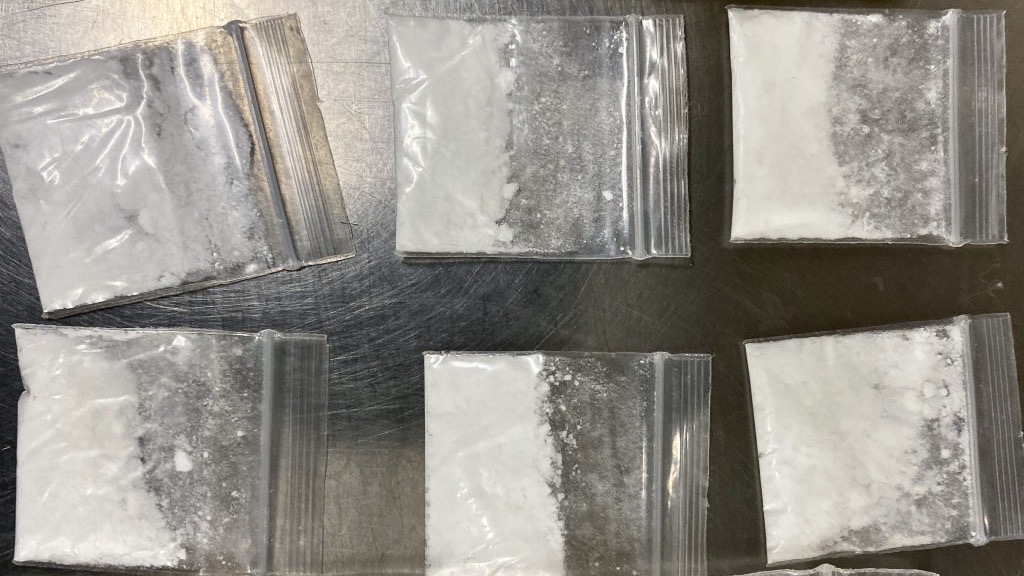 Rios was booked into the Salt Lake County Metro Jail on one felony count of possession of a firearm by a restricted person, one felony count of possession of a controlled substance with intent to distribute, one felony count of possession of a controlled substance within a correctional facility, and one misdemeanor count of possession of marijuana.
"Our officers are relentless in their pursuit to eliminate illegally possessed guns and drugs in our community," said SLCPD Chief Mike Brown. "Getting this gun and these drugs off of our streets works to reduce violent crime and protects some of our most vulnerable community members struggling with addiction."