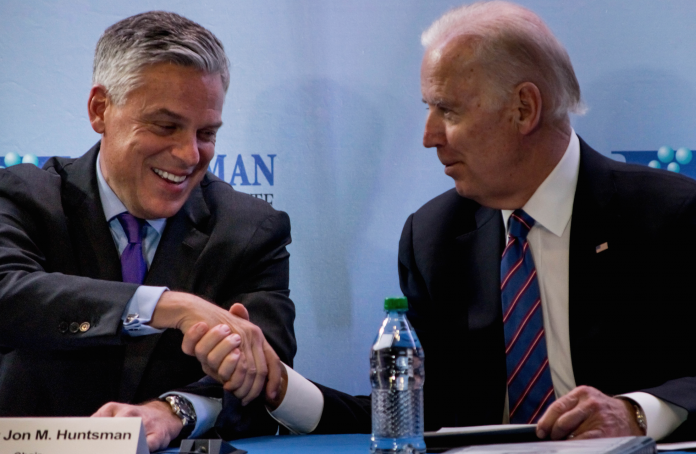 SALT LAKE CITY, Utah, Nov. 3, 2018 (Gephardt Daily) — U.S. Ambassador to Russia John Huntsman Jr. has been diagnosed with cancer.
The former Utah governor revealed the diagnosis in a wide-ranging interview with the Deseret News.
According to the D-News article, Huntsman asked that the information be withheld until the article was published. He was originally interviewed in September.
Huntsman told the newspaper he had been diagnosed with Stage 1 melanoma after discovering a dark mole behind an ear and on one of his legs. He said surgeons removed the lesions, leaving a six-inch scar behind his ear and purple bruise on his leg.
Doctors believe that they caught the cancer early and that Huntsman "would probably be fine," according to the D-News article. He'll receive monthly check ups for up to a year to make sure the cancer has not spread.
Huntsman told the paper he wanted to wait to release the news out of concern for how the Russian government would use the information.