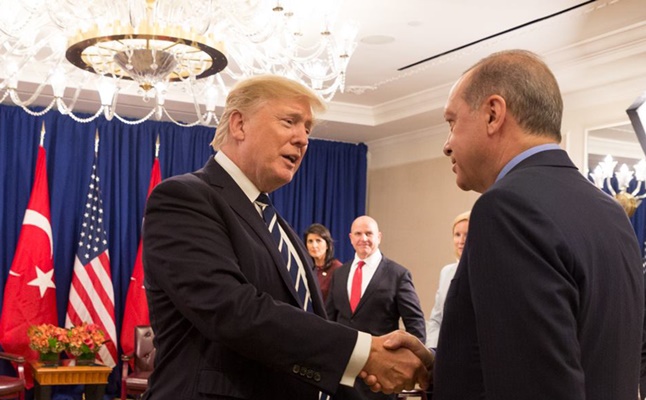 July 29 (UPI) — The spokesman for Turkish President Recep Tayyip Erdogan said Saturday if the United States addresses Turkey's security concerns, the two countries' relationship can be saved.
The remarks by spokesman Ibrahim Kalin were published in a column in a government-supported newspaper, the Daily Sabah.
Kalin said, "In recent years, Washington's actions have created a serious crisis of trust among Turkish officials and the general population alike," and instead of cooperating with Turkish military to liberate the Syrian city of Raqqa, are partnering with terrorists.
The statement comes two days after President Donald Trump threatened to impose economic sanctions on Turkey for detaining an American pastor facing terrorism charges.
Turkish foreign minister Mevlüt Çavusoglu responded in a tweet that said, "Noone dictates Turkey. We will never tolerate threats from anybody. Rule of law is for everyone; no exception."
Kalin wrote about the exchange in the column, saying "it was difficult for Turkish officials to make any sense of the disproportionate response from the Trump administration, which seemed to believe that it could make the legal problems of a U.S. citizen go away by using threatening language on social media."
The spokesman said the political leadership of Turkey "is not in a position to meddle in legal proceedings handled by our independent judiciary."
"Whether the U.S. citizen in question, Andrew Brunson, remained behind bars, faced house arrest or got to walk free is a decision that only the courts can make," Kalin wrote.
Kalin closed the column saying a strategic relationship cannot be based on one side's demands.
"It has to be mutual and mutually respectful and beneficial. No ally will accept the actions of another ally to harm its national interests," he said. "Turkey has not worked with or harbored any groups that would harm U.S. interests and it expects the U.S. to do the same."