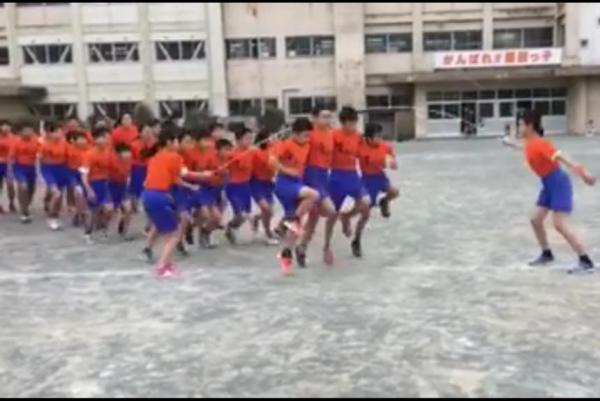 FUJI, Japan, March 28 (UPI) — A Japanese jump rope association shared a video showing dozens of sixth-graders pulling off a complicated synchronized jumping routine.
The video, posted to Facebook by the Fuji Jump Rope Association, shows more than 50 sixth graders linking arms in small groups.
The groups of students take turns jumping over the long rope, picking up speed as they go.
The students form a figure-eight formation and each manage to jump the rope several times without anyone tripping.