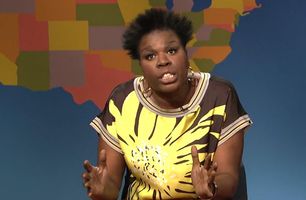 Meet New 'SNL' Cast Member Leslie Jones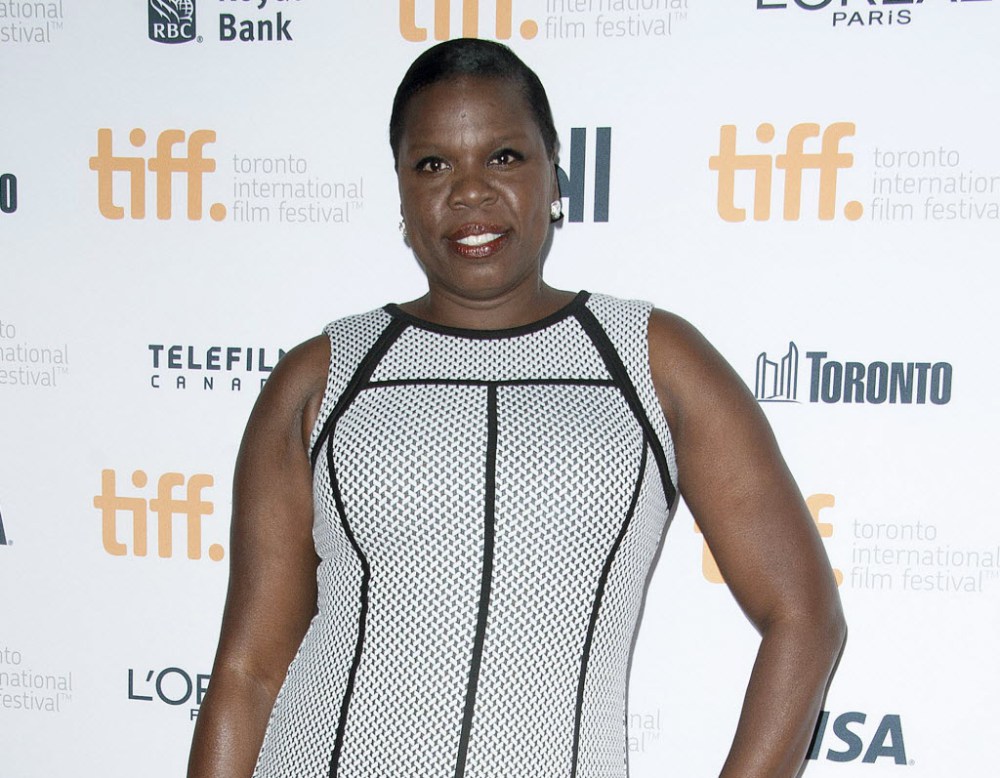 Saturday Night Live veteran Kenan Thompson's 2013 drag boycott continues to pay dividends.
Sick of being asked to appear in drag because SNL had no female African-American cast members, Thompson (the longest-tenured black cast member in show history) forced the issue by refusing to do it anymore. By January, producers relented and added Sasheer Zamata. Leslie Jones, who lost the role to Zamata, was hired as a writer along with LaKendra Tookes.
Now Jones has been promoted to featured cast member, alongside Zamata, Pete Davidson and writer Michael Che, who is now SNL's first African-American "Weekend Update host."
Here's what we know about Jones:
She was born in Memphis and raised in Los Angeles.
She won a basketball scholarship to Chapman University but later followed her college coach to Colorado State.
She got her showbiz start doing standup during college and broke out while touring with Katt Williams.
Now here are a few more characteristics we picked up on by watching clips of Jones:
She's passionate … about men and 'The Ghost Whisperer'
She sees the upside of being newly single: "I can watch The Ghost Whisperer on Friday." When "Weekend Update" host Colin Jost wonders if that's still on, she answers, "Of course it's still a show, you sexy vanilla muffin. If you got the Ion channel, it's always on."
She admits that dating is a lot harder than it used to be: "Remember back in the day when the only question you had to ask was, 'Are you single?' Now it's a whole interview. 'Are you single? Are you on drugs? Are you gay? Are you sure? Do you have any kids? The kid on the way counts as a kid!'"
She's useful to have around
In the controversial bit "No. 1 slave draft pick," Jones asks Jost who he'd go up to at a bar, "me or 12 Years a Slave star Lupita Nyong'o?" When he bashfully answers "Lupita," she hits him back with, "Now say you was in the parking lot and three Crips was about to beat your (expletive), who'd you pick?" Suddenly, the white boy sees the beauty in having her around.
She and Colin Jost just might be the new Seth Meyers and Stefon
Previous "Weekend Update" host Seth Meyers found himself both attracted to — and slightly frightened of — city correspondent Stefon. The same dynamic seems to be developing between his replacement, Jost, and Jones, who calls him a "delectable Caucasian" and a "sexy vanilla muffin." Give her time to work her magic and maybe — just maybe — we'll see another "Weekend Update" wedding.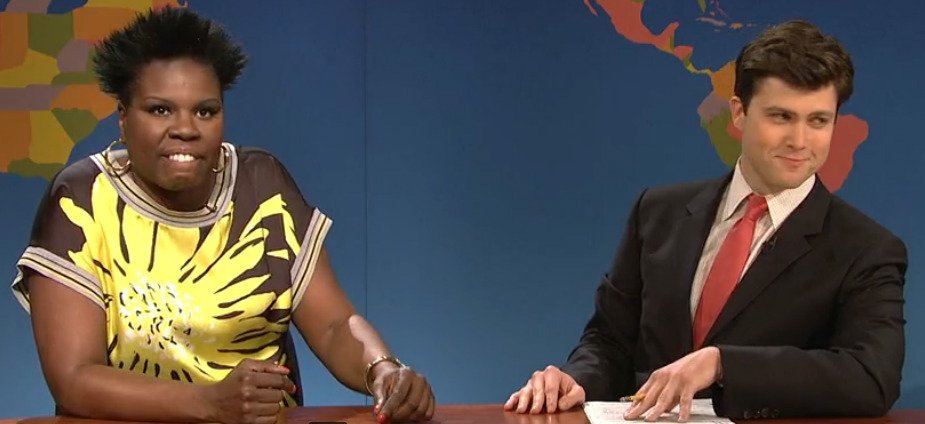 What are your thoughts on SNL's latest addition? Share them in the comments.